El Condado
El Condado or 'El Condado de Huelva' is the name of a 'comarca' (region or area)  in the south east of the province of Huelva. It is made up from 16 municipal districts and even more smaller villages.
The municipal districts are  Almonte (including El Rocio), Beas, Bollullos Par del Condado, Bonares, Chucena, Escacena del Campo, Hinojos, La Palma del Condado, Lucena del Puerto, Manzanilla, Niebla, Paterna del Campo, Rociana del Condado, Trigueros, Villalba del Alcor y Villarrasa.
El Condado is bounded on the east by the River Guadalquivir and Seville province and the province of Cadiz to the west by the city of Huelva, to the north by the comarca of El Andavalo and Rio Tinto and to the south by the Alantic Ocean.
The largest town is La Palma del Condado.
Historically this comarca was part of the Condado de Niebla, which belonged to the Casa de Medina Sidonia. One of the traditional industries is wine making which is overseen today by the Denominación de Origen Condado de Huelva.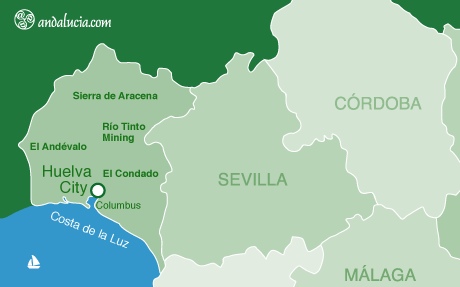 Book Hotels in El Condado
Destinations