Ronda Parador
The Ronda Parador is an interesting mix of old and new architecture with views of the busy and picturesque Plaza de España on one side and the breathtaking gorge on the other, as well as the 18th century Puente Nuevo bridge that is right along one side of the building. This is an excellent, convient base for exploring Ronda.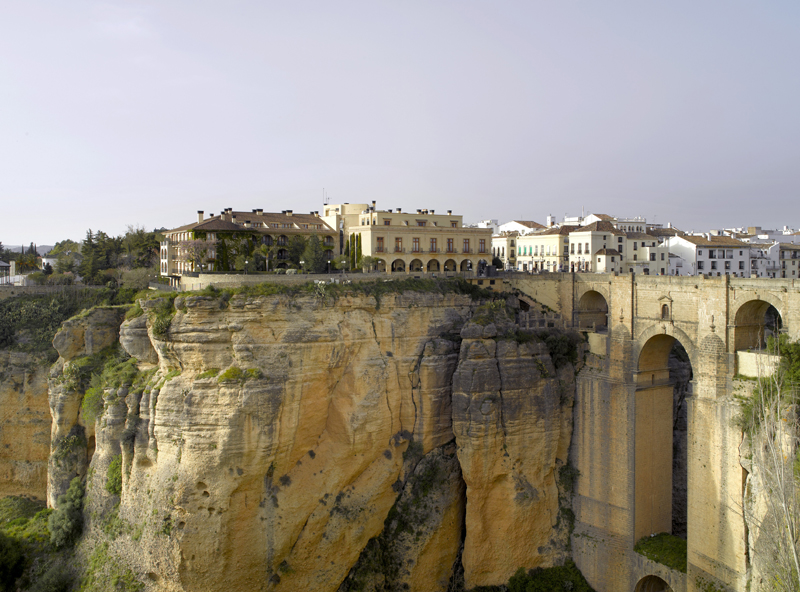 The terrace views at Ronda's Parador are worth traveling from far and wide just to enjoy with a drink and maybe a light tapa before you head out to explore the rest of this historic city. The restaurant is also well known for its excellent cuisine, offering local and regional dishes as part of a Parador tradition.
This is yet one more historic Parador, this time offering guests the chance to stay in what was once the Ronda Town Hall. However, even though the building has its history, decorators have chosen to deck it out with modern interior design and decoration. For summer time visitors, a dip in the outdoor swimming pool, set right on the edge of the gorge, is highly recommended.
Book Parador Jaen
Locatioin
Plaza de España, Ronda
Destinations