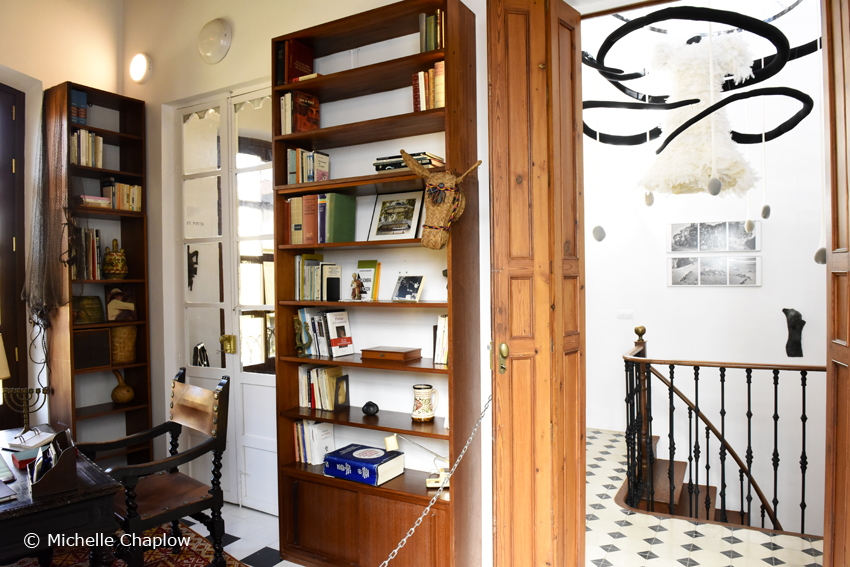 Casa del Poeta
This small private museum, opened in 2015, is the house of the most renowned Spanish intellectuals of the 20th century's latter half.
Poet, essayist, novelist and translator Jose Angel Valente (1929-2000), originally from Galicia, occupied the traditional house with tiled floors and wood-beamed ceilings for the last 15 years of his life. Here you can learn about his life and work, and see how closely connected to Almeria was, and how much the city and region influenced his writing.
In his periods spent outside Spain, Valente gained a Masters at Oxford, was a translator for the WHO in Geneva, and worked for UNESCO in Paris.
Valente's poems were published between 1947 and 1996 - nearly 50 years of writing, with themes encompassing loss, death, exile and contemporary Spain. Moving back to Almeria in the mid-80s,Valente was heavily involved in many cultural, artistic and social activities - like Doña Pakyta he was a great supporter of the Parque Natural Cabo de Gata-Nijar, and collaborated with photographers Jeanne Chevalier and Manuel Falces. You can see his writing desk and bookshelves. Not a must-see, but worth a visit if you're passing.
Calle Jose Angel Valente 7. 04002 Almeria.
Tel: 670 49 41 66
Opening hours:
Mondays closed
October to May:
Tuesday to Sunday 10:00 - 13:00 and 17:00 - 20:00
June to September:
Tuesday to Thursday 10:00 - 13:00
Friday to Sunday 10:00 - 13:00 and 18:00 - 21:00
Destination tags