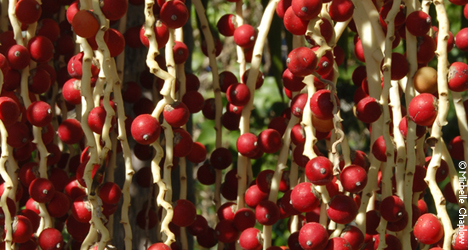 Cordoba Botanical Gardens

Just along the river from the Alcazar, this extensive 10-hectare garden features hothouses with ferns, succulents and cacti, a rose garden, and a touch-and-feel garden, as well as two museums.
The hothouse has 130 plant species from the Canary Islands, divided into three areas by climate: moist such as geranium; desert plants, such as spiny and succulent (cacti and aloes); and a diverse group which includes ferns and Cycads (palms and ferns), as well as many native Spanish plants, also found in the Andalucian mountains and the Balearic islands. The American area is currently closed for refurbishment.
In the arboretum you will find the pinsapo, a fir tree native to Andalucia which can only be found in the Sierra de Grazalema and Sierra de la Nieves natural parks, while the conservatory has endangered woodland species. There is also a rose garden.
Those interested in the study of won't want to miss the two museums in the Botanical Garden: the Museum of Palaeobotany (evolution of plants, preserved in the form of fossils), housed in a former water mill, the Molino de Alegria; and the Museum of Ethnobotany - about how plants have been used traditionally by mankind, particularly by American peoples; their benefits for all of us. The Molino de Martos, previously used to mill wheat flour, has also been restored, with explanations about its original functions. The garden's position on the Guadalquivir river means it can take advantage of the area's water-based heritage.
The visually impaired can explore their own Touch and Smell garden, with plants chosen specifically for their aroma and texture, to offer non-visual sensory stimulation, such as laurel. There are also marks on the ground, along with a railing, to guide visually-impaired people along a route through the garden. There is also a café and shop.
Opening Hours
Spring
Tuesday to Saturday 10.00 to 20.00 hrs
Sunday and Holidays 10.00 to 14.00 hrs
Summer
Tuesday to Sunday 10.00 to 14.00 hrs
plus Wednesday, Thursday, Friday 20.30 to 24.00 hrs

Autumn and Winter
Tuesday to Saturday 10.00 to 17.30 hrs
Sunday and Holidays 10.00 to 15.00 hrs
Closed Mondays (except if a bank holiday falls on a Monday the gardens are open but the following Tuesday will be closed)
Closed 1 Jan, 5 Jan, 24 Dec, 25 Dec, 31 Dec
Prices
Adults 3 €
Children, Student, Retired 1.50€
Sundays 1€
Destinations