Slide races at Aquavelis water park, Malaga.
One of the largest, splashiest water-parks in the province, located in Torre del Mar. There are 21 different rides to choose from, including some super-fast slides (an 80m-high kamikaze), soft foam slides, dinghy river ride and a paddling pool for young children (and parents!). Not forgetting the wave pool and lagoon.
Opening hours:
Open from 8th June-8th September
2013 Opening times: June and September: 11am – 6pm
July and August 11am - 7pm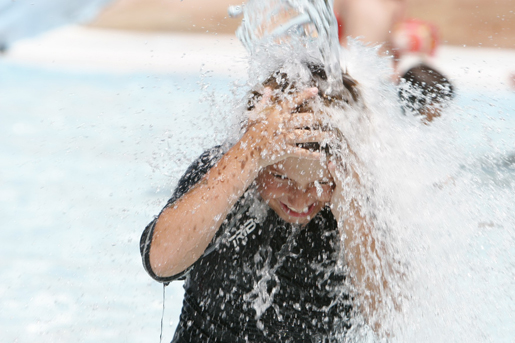 Making a splash in Aquavelis' kids pool.
Tickets: Prices vary year on year, in 2013 an adult ticket cost 22 euro and a child's was 16.50 euro.
Ruta del Pomelo S/N
Urbanización El Tomillar
29740 Torre del Mar (Málaga)
Tel: 952 54 27 62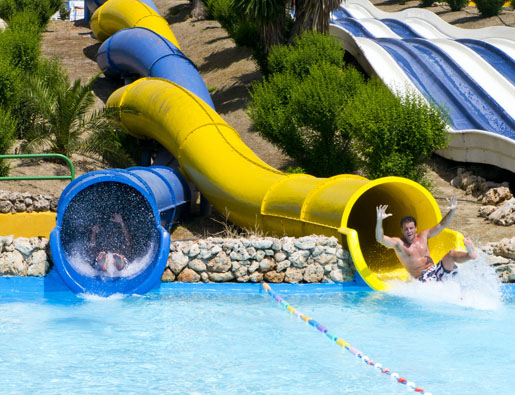 Aquavelis water park has 21 rides to choose from!
Destinations