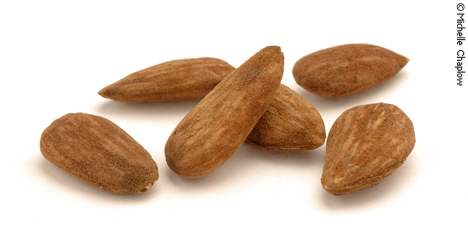 The use of almonds in local cuisine is a centuries old custom in Andalucia. Almonds are easily available in supermarkets throughout the region, but you might also enjoy shopping for them at local farmers markets where you can buy them either fresh off the tree or roasted. If you're looking for chopped or ground almonds, these are usually located in the pastry decoration section of your local supermarket.
While Spain is famous for the "turrón" Christmas candy made from almonds, this speciality is actually produced in the eastern regions of Valencia and Alicante. However, it is just as popular in southern Spain as anywhere else in the country.
Almonds can be made into pastes, almond butters and even a "milk" that is suitable for those who suffer from lactose intolerance.
Here are some Spanish recipes that use almonds as one of the primary ingredients:
This traditional Christmas candy is becoming more common throughout the year as supermarkets offer it as a standard product. However, it is still associated with the Christmas season where it is… More →
The use of almonds in local cuisine is a centuries old custom in Andalucia. Almonds are easily available in supermarkets throughout the region, but you might also enjoy shopping for them at local… More →