Real Estate Agents
The majority of property sales in Andalucía are handled by estate agents (immobiliarias), particularly those where overseas foreign buyers are involved. It's common for foreigners in many countries, particularly Britain and Germany, to use an agent in their own country who works in co-operation with one or more Spanish agents or developers. Many agents in Spain also advertise abroad, and in English language magazines and newspapers in Spain. Most, if not all, of the estate agents in Andalucía have staff who speak English and other foreign languages, so don't be discouraged if you don't speak Spanish.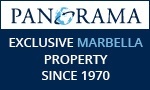 Market Leaders in Quality Marbella Properties since 1970, four generations of Real Estate Professionals since 1904.

Save time and money on your currency transfers with excellent exchange rates, no transfer fees and specialist services. Arrange transfers online, by app, over the phone or in branch with your personal currency expert.
It's a good idea to do some research and decide where you want to live, what sort of property you want and your budget before visiting Spain. Obtain details and photographs of as many properties as possible in your chosen area and make a list of those you wish to view. The quantity and quality of information provided by agents varies considerably. 
Larger agents and developers arrange viewing trips with cheap or free accommodation for prospective buyers, and usually refund the costs if you buy a property. By all means take advantage of inspection flight offers but don't allow yourself to be pressurised into buying on a viewing trip. Always allow yourself sufficient time to view and compare properties offered by a number of agents and developers. A long weekend isn't sufficient time to have a good look around, unless you already know exactly what you want to buy and where. Most experts advise buyers to travel independently and shop around a number of agents.
It's important to see sufficient properties to form an accurate opinion regarding price and quality, but don't see too many properties in one day as it's easy to become confused as to the merits of each one. It's a good idea to note both the good and bad features and take lots of photos of the properties you like, so that you're able to compare them later at your leisure.
The more you instantly like a property, the more you should look for its drawbacks and faults. If you still like it bearing these in mind then it may be the house for you! Most agents in Andalucía do offer an after sales service which includes all the legal advice, insurance, arranging utilities, such as electricity and water and can even advise on interior decorators. They also almost always offer a rental service for non-resident owners, check their commission rate on rentals before making a commitment however.
If you are a seller, then the agent should be acting for you and not the buyer. The commission charged by Spanish agents is paid by the seller and included in the overall price. Foreign agents located abroad often work with Spanish agents and share the standard commission, so buyers usually pay no more by using a foreign agent. However, always check in advance whether this is the case and how much you are required to pay. On the more expensive properties an agent's fee may be negotiable.