The San Miguel Castle
Situated on a mound overlooking Almuñécar and with views across the Mediterranean, the San Miguel Castle made for an excellent defensive stronghold.
The castle is said to date back to the Phoenician era in 7th century BC. Since then the castle offers a fantastic journey through time having Roman, Moorish and more recently Christian influences.
During the Spanish war of independence from France in the 19th century, British warships attacked Almuñécar and the castle leaving it in need of restoration. Restorations still go on today on a nearly daily basis and remnants of this particular attack can be seen by visitors.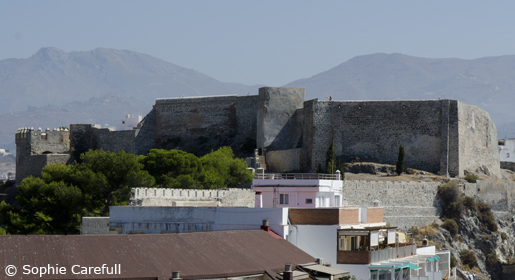 admission
Entry for adults is 1.95 Euros,br> children and senior citizens 1.35 Euros.
Hours
Open Daily:
10:30 to 13:30 hrs and 16:00 - 18:30
Location
Entrance, Calle Esplanada San Miguel
Destinations