Andalucia is full of cultural and gastronomic treasures, from Moorish castles to the best prawns in Spain. Some of these are, at long last, starting to receiving wider recognition, with international attention being focussed on our diverse landscapes, extraordinary monuments and unique culinary history. Across the region's eight provinces, each with its own distinctive gastronomy and historical delights, you can find a wealth of places to discover and dishes to sample. We have selected ten unmissable experiences which we recommend that you check out when visiting Andalucia in 2017. Can you complete the dozen by suggesting two more?    
1) Dolmens of Antequera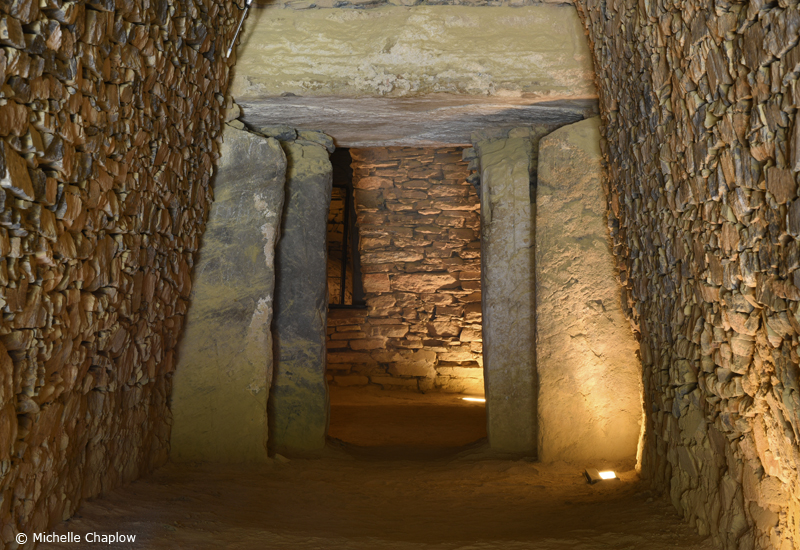 El Romeral dolmen, recognised as UNESCO World Heritage last year. Photo: Michelle Chaplow
Last year, these three dolmens
were declared World Heritage by UNESCO
, the seventh site in Andalucia. Located close to Antequera, with its stunning El Torcal rocky mountain range, this ensemble of prehistoric tombs is one of the most magical places in Spain, with a history going back 5000 years. The ensemble also includes the Peña de los Enamorados, or Lovers' Rock. Read more about the Dolmens of Antequera
here.
2) NEW! Museum of Malaga - Palacio de la Aduana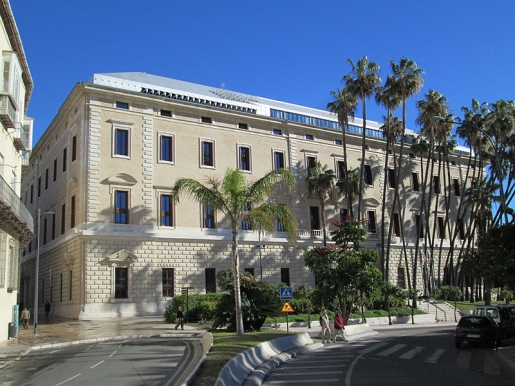 Palacio de la Aduana, the former customs house, now the new Museo de Malaga © TYK / Wikimedia
After decades of restoration work, this new provincial museum was finally opened last month in the magnificent 18th-century 
Palacio de la Aduana
, the old customs house, situated on the Paseo del Parque. The museum houses the combined collections of the Fine Arts Museum (formerly housed in the Picasso Museum) and the Archaeological Museum (which previously shared space with the Library).
With 18,000 m2, the museum has eight galleries - the first five are dedicated to archaeology, and the other three to fine arts. Among the 2,000-plus works in the fine arts collection you can see paintings by Spain's most celebrated artists - Goya, Murillo, Picasso, Sorolla, Velazquez and Zurbaran, while the archaeology collection has more than 15,000 pieces, including Phoenician gold, Roman mosaics and bronzes, and Nasrid glass. Read more
here
.
3) NEW! Noor Restaurant, Cordoba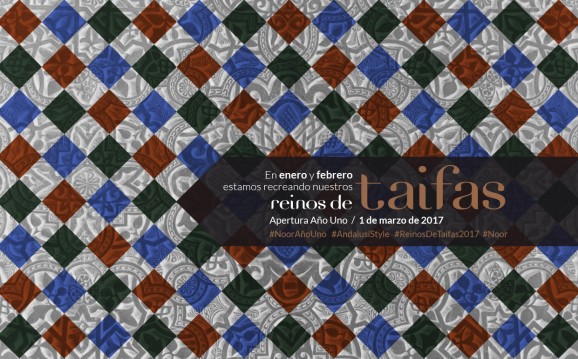 Michelin-starred Noor restaurant in Cordoba uses 10th-century recipes from Cordoba's caliphate era.
This Islamic-era cuisine restaurant won a Michelin star in November. Chef-owner Paco Morales set himself the challenge of using only historic recipes from the most powerful Caliphate period of his city, in the 10th century. This means that at Noor (which means "light" in Arabic) no tomatoes or potatoes, two firm staples of Andalucian cooking, can feature in his dishes - brought back from the New World after the discovery of America, they weren't used in Islamic Cordoban gastronomy. An intriguing idea which necessitated massive amounts of historical research  to ensure the recipes were authentic, not something you'd expect from every restaurateur. Read more about Noor
here
.
4) Huelva: Gastronomic Capital
Huelva: Gastronomic Capital Spain 2017
This year Huelva is the
Spanish Gastronomic
Capital - famous for its prawns and jamon iberico, it's a foodie's paradise. You can sample the superb seafood and other local dishes at
Acanthum
, the city's Michelin-starred restaurant, and
this coast's many resort towns
have excellent beachfront restaurants.
5) Me Vuelves Lorca, Alpujarras

This annual open-air theatre festival takes place in Las Alpujarras in July and August.
If you've ever been to the Minack Theatre in Cornwall, built into a cliffside overlooking the sea, or if you're a fan of Lorca, then you'll be interested in Me Vuelves Lorca.
This unusual 
theatre festival
takes place every July and August in a tiny Alpujarras village called Laroles, part of an award-winning social project started by dynamic Brit
Anna
Kemp in 2013. The four-week season pays homage to Spain's most celebrated playwright,
Federico Garcia Lorca
, who took stage performances to rural areas with his theatre group, La Barraca. What makes it different is that the theatre is outdoors, with panoramic mountain views, and the stage is an old circular wheat-threshing platform.
6) Castillo de Almodovar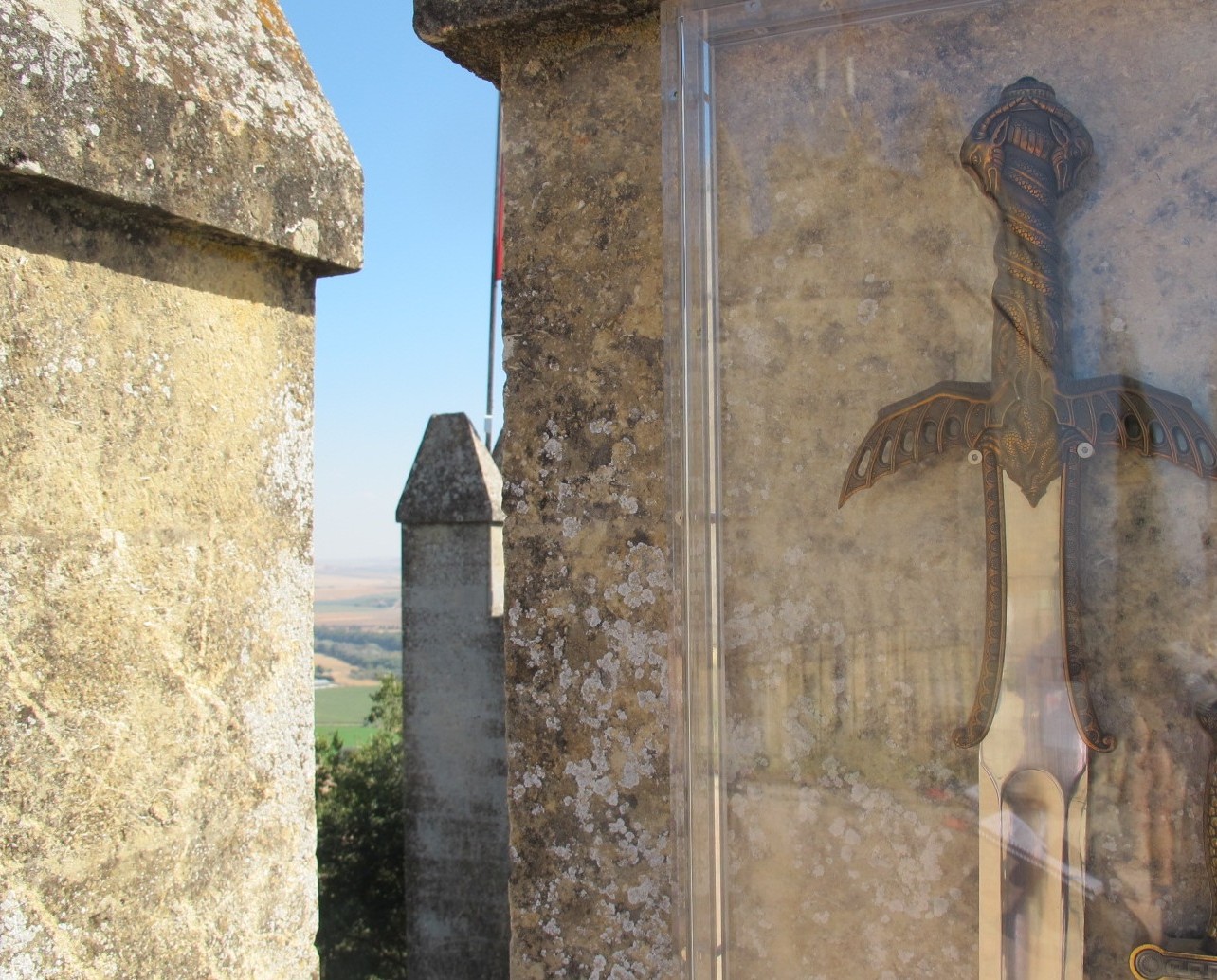 Sword in display at Almodovar Castle, one of the locations for Game of Thrones Season 7.
During October and November, the seventh and final series of HBO's historical fantasy TV series Game of Thrones was filmed in various locations around Spain, including three historic locations.
Castillo de Almodovar
, a castle next to the river Guadalquivir in Cordoba province, has all the courtyards, battlements and towers you could want for daring duels and secret trysts. It's great for families, with displays, models and spectacular views; unusually, it opens all day at weekends. The series will be shown this summer.
7) Roman ruins of Italica
Another location for filming Season 7 was Italica, the Roman site near Seville. Photo: Michelle Chaplow
Another location for Game of Thrones was this archaeological site near Seville, the first colonial city built outside Italy.
The gladiators' pit seen here will be transformed into a stage, with the two narrow channels open and steps coming up from the pit. Other past filming locations near Seville include
Osuna
, where the
bullring was  used 
for the big dragon battle scene at the end of Season 5. Coincidently 2017, is the 1900th anniversary of the death of Emperor Trajan, and the ascension to power of Emperor Hadrian, both born in Italica!
8) Royal Shipyards, Seville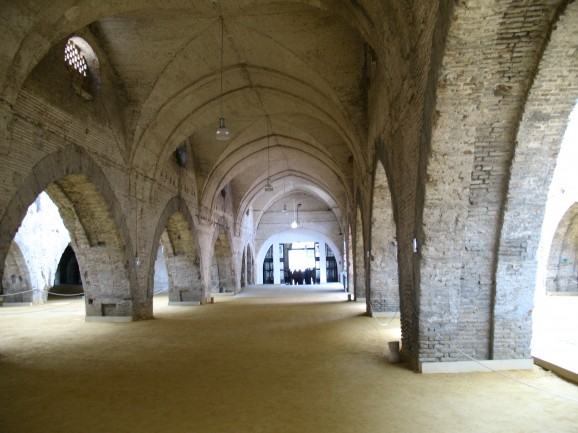 The Atarazanas of Seville - the Royal Shipyards, where Game of Thrones Series 7 was filmed.
Las Atarazanas
, where many of the ships which sailed to the New World in the 16th century were built, were used for scenes which united a large part of the
Game of Thrones
cast. How do we know? Because they were all staying at nearby
Hotel Alfonso XIII
, where they were regularly spotted coming and going, as well as out and about in the city.
9) Alcazaba, Almeria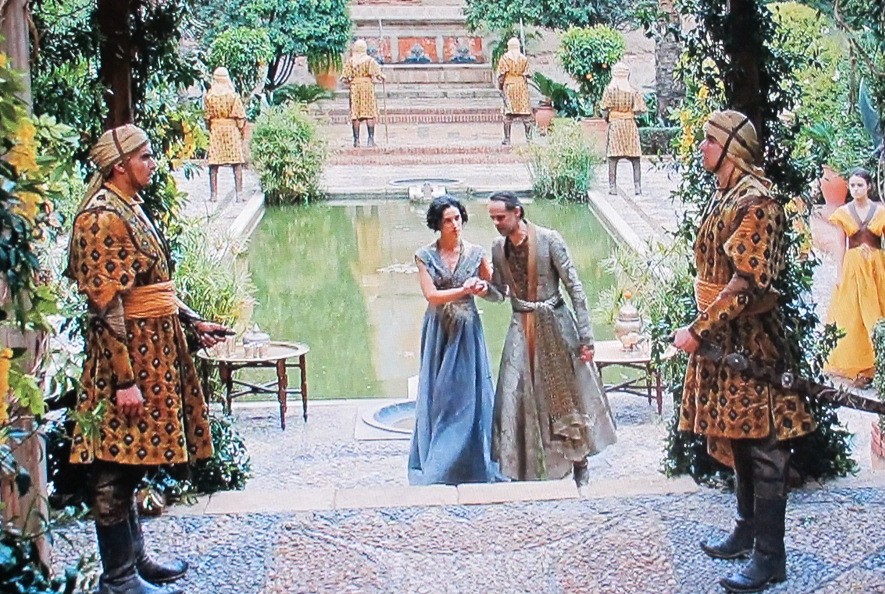 Ellaria and Prince Dorian in the Kingdom of Dorne, aka the Alcazaba of Almeria - you can visit locations for the Game of Thrones upcoming final season.
This Moorish fortress is the largest remaining such monument, and dates from the 10th century. Over the centuries, the mighty defensive edifice which guards Almeria city and port has been occupied - and besieged - by Moorish rulers, Christian kings, and their soldiers and servants. The Alcazaba was used for filming a key scene in Season 6 of Game of Thrones. The Governor's Palace and garden was digitally merged with the Alcazar of Seville's Grutesco Wall.
Read about the Alcazaba in Almeria here.
10) Rio Tinto Mines, Huelva
The Royal Railway Carriage in the Rio Tinto Mining museum was built in Birmingham in 1892.
If you're interested in British industrial heritage, or you just love trains, then this
mining park
in Huelva makes an educational and varied day out. British copper mines in the town of
Riotinto
(named after the reddish-coloured river, from the ores), which operated during the 19th and 20th centuries, left a legacy of Victorian engineering and architecture.
Take a train ride, go into a mine, find out about the area's geology and the colonial community in the museum, and visit a house in the English barrio, Bella Vista Ingles, where an English mine official lived.   We have selected ten unmissable experiences which we recommend that you check out when visiting Andalucia in 2017. Please help complete the dozen by suggesting two more? Post a comment below or on our
Facebook page
our
Forum
or
Twitter