Spring in Seville: a photo blog
by Sophie Carefull
This collection of images represents my first photographic impressions of Seville, the capital city of Andalucia, taken on a recent visit.
Spring is a great time of year to explore Seville, as the grand architecture looks even more stunningly impressive against clear blue skies, surrounded by orange trees covered with blossom. From the vast Plaza de España, located in Maria Luisa Park, to the beautiful Alcázar palace and gardens, there are enough historic attractions to keep you busy for weeks. However, if you only have a day or two to discover Seville, you can still take in the main gems of the city. Here are my highlights from a sunny weekend in March: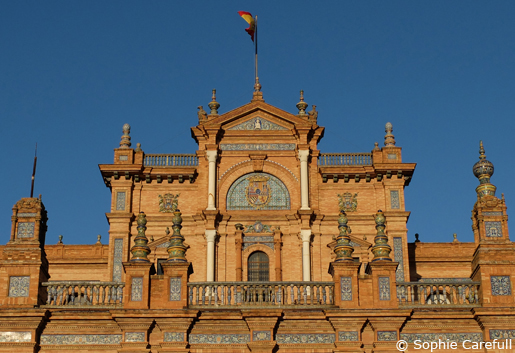 Lovely evening light on the bricks and tiles of Plaza de España, which was built for Expo 29.
The sweeping curves of the beautiful Plaza de España, one of Seville's most famous monuments.
The majestic arches of Plaza de España at sunset, where The Phantom Menace was shot.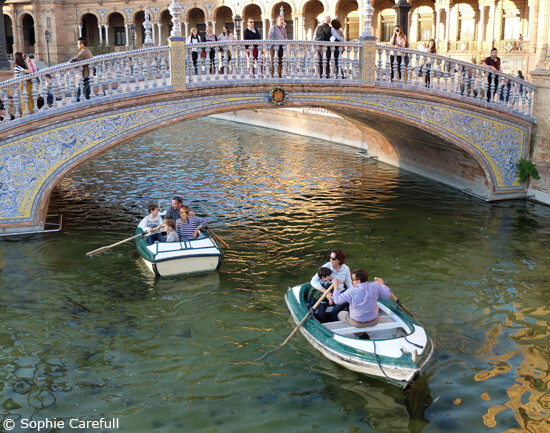 Rowing boats on the canal in the ornately-decorated Plaza de España.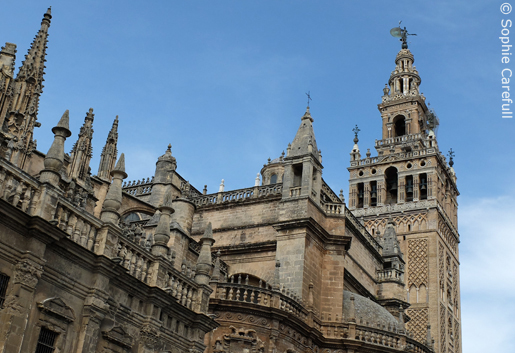 Seville cathedral with its impressive minaret-turned-belltower, the Giralda.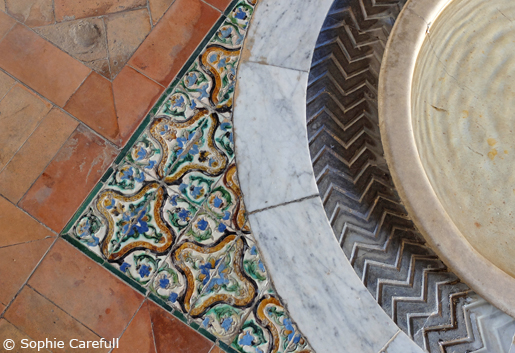 Hand-painted tiles and water fountains in Seville's grand Alcazar palace.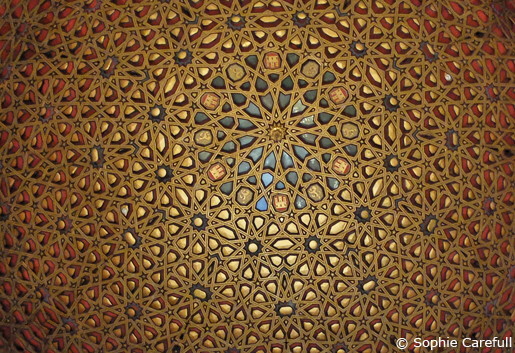 The stunning gold ceiling of the Ambassador's Hall in the Alcazar.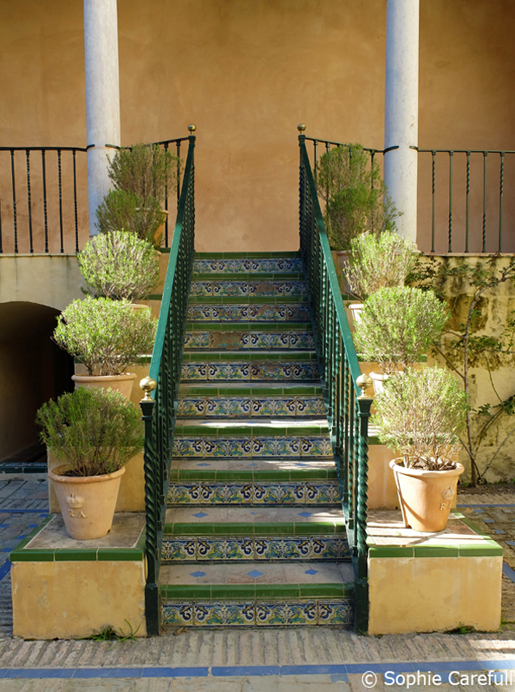 The cool, peaceful gardens of the Alcazar.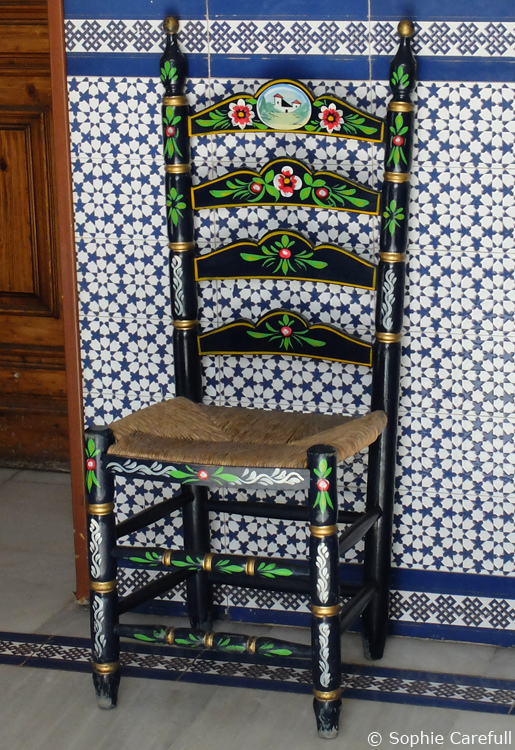 There are beautiful patterns, painted and tiled, everywhere you look in Seville.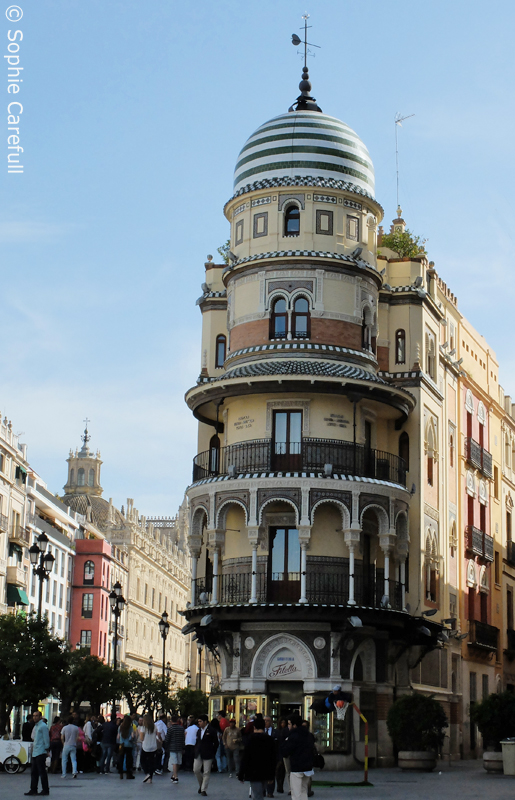 Amazing architecture on Seville's busy Avenida de la Constitucion.
A shining example of Almohad architecture: Seville's Giralda.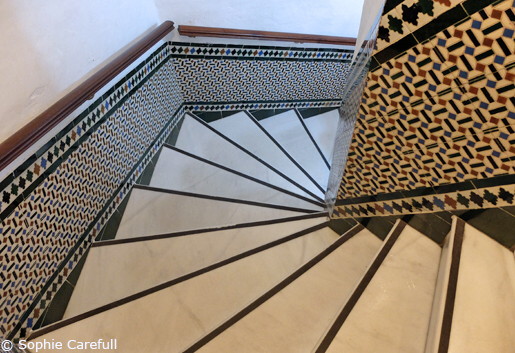 Climbing Seville's Torre del Oro, a riverside watchtower dating from 1220.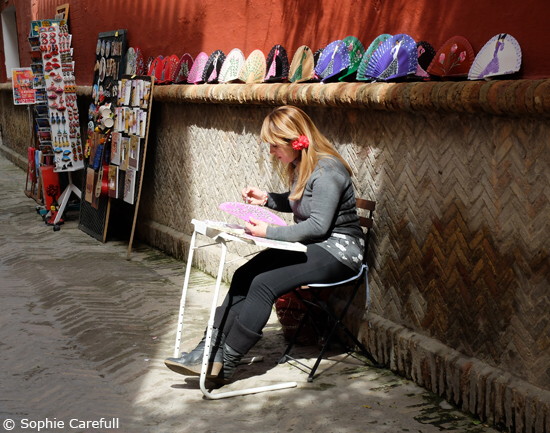 Hand-painting fans in the streets of Seville's old town - Barrio Santa Cruz.
Almond blossom along the Guadalquivir river.
Seville is famous for its bitter oranges, perfect for English marmalade.