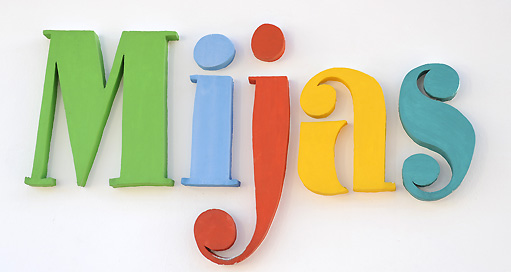 There is a hotel just for you in Mijas.
Hotels in Mijas Costa
Take me to: Home | Apartments | Hostals & Hostels
Mijas is one of the many towns on Spain's famous Costa del Sol - but unlike other places along this area of coast, it is actually made up of two areas: Mijas Costa, with 12km of beaches from wide sweeps of golden sand to rocky coves, whose centre is at La Cala de Mijas; and Mijas Pueblo, the inland part, which is over 400m above sea level and is a pretty, traditional Andalucian town, home to a community of writers and artists. A high proportion of its residents are non-Spanish, so Mijas Pueblo is well geared-up for foreigners.
Mijas Costa is a very popular destination for holidaymakers, with its fantastic beaches, and excellent bars and restaurants - and, of course, a superb range of hotels. The coastal area has a high percentage of British residents, which means you'll find many handy English-speaking facilities such as doctors and hairdressers, as well as all the other services you'd expect, plus a twice-weekly food and crafts street market. 
The hotels in Mijas Costa have all the facilities you'd expect from seaside hotels - excellent beachfront locations, swimming pools with sun terraces, rooms with balconies offering sea views, and outdoor spaces or gardens. If you prefer to stay up the hill in Mijas Pueblo, you can expect spas, tennis courts and fitness centres.
Featured below are some of the best hotels in Mijas Costa, but don't forget there are also fantastic hotels in other parts of Mijas such as the hillside village of Mijas Pueblo.
Hotels in Mijas Costa
Book Hotels in Mijas
Destinations