Mijas COSTA  - Restaurants
There are a number of restaurants situated in La Cala de Mijas or Mijas Costa, giving spectacular views over the med from the dining table. Expect good, fresh fish and seafood, as well as delicious tapas dishes whilst sitting on a terrace enjoying the fresh, sea breeze.
In between the town and the coast are a number of good restaurants, especially along the road that connects the Mijas Costa and Pueblo. These are also listed below.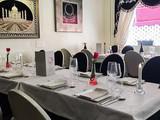 Sai Indian
Very cozy restaurant which has been tastefully decorated. Very attentive and nice staff, with great Indian food to top it all off.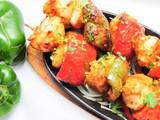 Bay Of Bengal
A restaurant that serves some of the best Indian food in the area. Quality and friendliness are go hand in hand with the range of dishes on offer.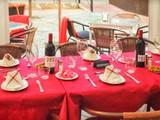 Lidia
Exquisite Russian food. The advice and recommendations that the waiters give on the dishes here reflects the quality of the service, and is recommendable for those who are new to the restaurant.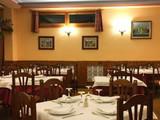 Los Porches
Los Porches Restaurant has been serving its customers since 1988 with an extensive menu of meat, fish and seafood, in a warm and welcoming atmosphere.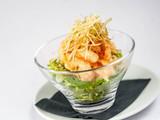 The Blue Marlin Seafood Restaurant
The Blue Marlin is the culinary realisation of Scottish marriage between Alison and Steve Hyatt, who in 2015 traded Dundee for Torrenueva, in the Malaga town of La Cala de Mijas. The restaurant is a culinary delight dedicated to the products of the Mediterranean Sea.
La Cala de Mijas

Kon Fusion Tapas
Offering fresh, modern-looking tapas dishes, Kon Fusion Tapas is in La Cala and has been rated very highly. Desserts are their speciality, so make sure you try one! Lunch & dinner. Closed Tuesdays.
Calle Bulevar de la Cala , Ed. Elena N. 4, 29649. Mijas Costa
Tel: +34 666 100 973. 

Tikus Gastrobar
Serving finely presented, delicious tapas dishes, Tikus Gastrobar is in La Cala de Mijas. It also has an extensive winery and a bright, pleasant restaurant interior. Good service. Breakfast, lunch & dinner. Open every day.
Bulevar de la Cala, 47, 29649. La Cala de Mijas
Tel: +34 952 493 620.

El Oceano Hotel & Restaurant
With an international menu, El Oceano restaurant serves lunch & dinner everyday either in the Ocean Room, on the Veranda or in the summer months outside on the stunning Waterfront Terrace, all featuring top class live music most evenings. Great Sunday lunch.
Ctra. de Cádiz A7 (N340), km. 199, 29649. Mijas Costa
Tel: +34 952 587 550.
Venta El Jinete
Located in La Cala Golf urbanisation, Venta El Jinete offers superb outdoor dining with great views. It offers Mediterranean food and specialises in grilled meats.
Calle Villa, 8. La Cala de Mijas
Tel: +34 952 119 170.

Centro de Mayores
Serving traditional Spanish cuisine and tapas and specialising in seafood and paella, this restaurant has received superb reviews. Located near the beachfront, it offers great value for money with large portions.
Calle Torreón. La Cala de Mijas
Destinations