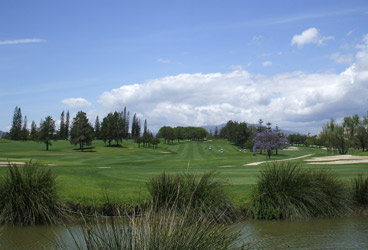 Mijas Golf Internacional
Mijas Golf Courses
The municipality of Mijas is a golfer's paradise. With some of the best courses to chose from for the keen golfer. Whether you are staying in Mijas Village, the Las Lagunas area or at any of the points along Mijas Costa, you are never more than a few minutes from a golf course.
Emblematic of the area, Mijas Golf Internacional was the first course in the area and was founded in 1976. Mijas Golf has two courses of 18 holes each - Los Olivos and Los Lagos. To find out more about the facilities on this and the other golf courses in the Mijas area here is a list of courses:
HOTELS ON MIJAS GOLF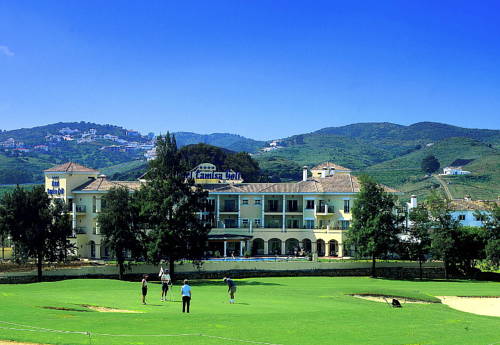 Hotel Tamisa Golf
Situated on the Costa del Golf, this is a privileged location for sports lovers and is only 5 minutes from the centre and Fuengirola beach.
Eurostars Mijas Golf & SPA
Offering fantastic views and surrounded by golf courses, this modern complex is located in Mijas, on the beautiful Costa del Sol. It features a spa, a fitness centre and a seasonal outdoor pool.
Golf hotels on the Costa del Sol. More >
Idyllic golf villas in Mijas. More >
Golf courses in Mijas
Mijas Golf Internacional (founded 1976 - 36 holes)
Los Lagos
Los Olivos
Miraflores Golf (founded1990 - 18 holes)
Miraflores Golf
La Cala Resort Golf (founded 1989 - three 18-hole courses)
La Cala Campo America
La Cala Campo Asia
La Cala Campo Europa
Calanova Golf Club (18 holes)
Calanova Golf Club
La Siesta Golf (founded 1990 - 9 holes)
La Siesta Golf

La Noria Golf Resort (since 2003 - 9 holes)
La Noria Golf
Santana Golf & Country Club (founded 2004 - 18 holes)
Santana Golf
Cerrado del Aguila (founded 2006 - 9 holes)
Cerrado del Aguila
El Chaparral (18 holes)
El Chaparral
Destinations