The white village of Mijas Pueblo is a perfect holiday base.
Hotels in Mijas pueblo
Take me to Mijas Hostals & Hostels
The hotels in Mijas Pueblo are located within and around the hillside village which is the historical centre of Mijas. 
Spectacularly situated in mountainous countryside, Mijas Pueblo is a traditional Andalucian "white village" whose main economic income comes from tourism. Listed below you can see some of the magnificent hotels you can stay in near the town. The town is widely-known for its large community of artists and writers; many of its residents are not Spanish, which means the town is well-prepared for hosting foreign visitors.
Whatever your budget and taste, you're sure to find somewhere for your holiday in the Mijas Pueblo area - from small, charming inns in the old town, where you can have the experience of staying in a traditional Andalucian village, to elegant hacienda-style hotels, and luxurious golf and spa resorts. Most have swimming pools, and many also have sports facilities such as tennis courts, gyms and golf courses. 
Wherever you stay in this area, remember that you're just a short drive from the fabulous beaches of Mijas Costa, down the hill, which also has a great range of beachfront hotels.
HOTELS IN MIJAS PUEBLO (VILLAGE)
La Posada de Mijas
La Posada de Mijas is set in the historic centre of Mijas, 200 metres from the Bullring. It offers air-conditioned apartments and studios with views of the mountains and the Mediterranean Sea.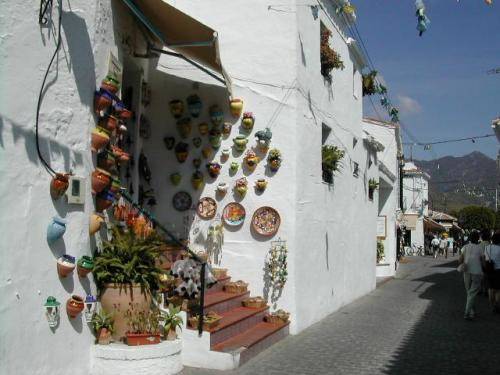 Hostal El Escudo de Mijas
The charming and picturesque El Escudo De Mijas is situated right in the centre of Mijas, close to Plaza de la Constitución. From its great mountain position you can enjoy beautiful views of the Costa del Sol.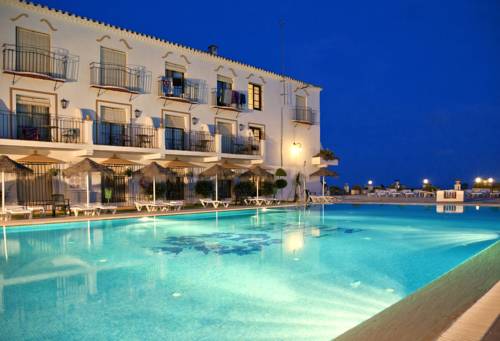 TRH Mijas
This charming Andalusian style hotel is located between the beach and the mountains and offers an outdoor pool, tennis court and sauna. Each room has a mountain, sea or pool view.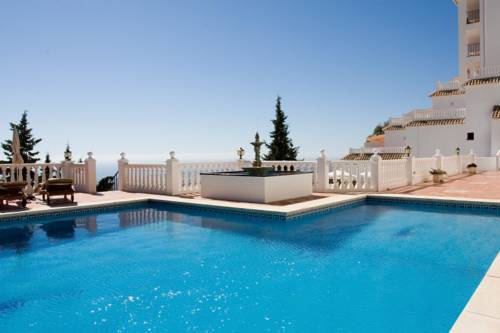 Macdonald La Ermita Resort
Located outside Mijas, this resort features 2 outdoor swimming pools and offers spectacular views of the Mediterranean Sea. The beach at Fuengirola is about 15 minutes' drive away.
HOTELS ON MIJAS GOLF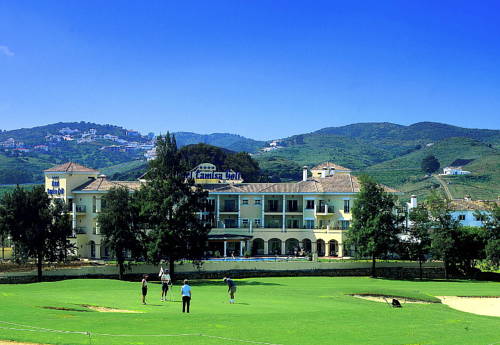 Hotel Tamisa Golf
Situated on the Costa del Golf, this is a privileged location for sports lovers and is only 5 minutes from the centre and Fuengirola beach.
Eurostars Mijas Golf & SPA
Offering fantastic views and surrounded by golf courses, this modern complex is located in Mijas, on the beautiful Costa del Sol. It features a spa, a fitness centre and a seasonal outdoor pool.
Destinations