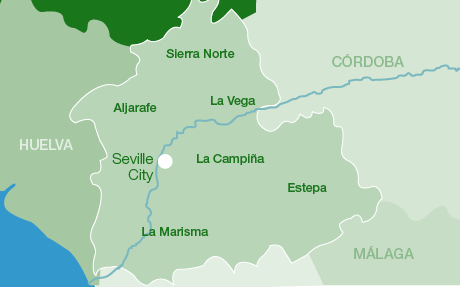 La Marisma
La Marisma is the name of a 'comarca' (region or area) in the south west of the province of Seville. It is made up from 4 municipal districts and other small villages.
The municipal districts are El Cuervo, Isla Mayor, Las Cabezas de San Juan and Lebrija.
La Marisma is bounded on the west and north by the Metropolitan Area, to the east by La Campiña and to the south by Cadiz.
The largest town is the farming town of Lebrija, famous wine production and pottery.
Book Hotels in La Marisma
Destinations