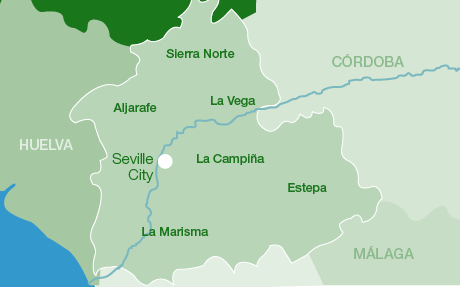 Estepa Area
Estepa Area is the name of a 'comarca' (region or area) in the east of the province of Seville. It is made up from 14 municipal districts and other small villages.
The municipal districts are Aguadulce, Algamitas, Badolatosa, Casariche, El Saucejo, Estepa, La Roda de Andalucía, Lora de Estepa, Los Corrales, Los Molares, Martín de la Jara, Pedrera, Pruna and Villanueva de San Juan.
Estepa Area is bounded on the west and north by La Campiña, to the east by Cordoba and to the south by Malaga.
The largest town is Estepa, most famous for producing the traditional sweets eaten by all Spanish families during the Christmas period. 
Book Hotels in Estepa Área
Destinations