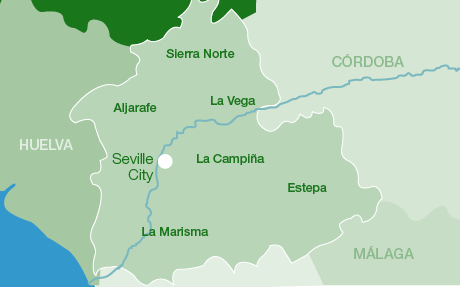 La Vega
La Vega is the name of a 'comarca' (region or area) in the north to north east of the province of Seville. It is made up from 12 municipal districts and even more small villages.
The municipal districts are Alcalá del Río, Alcolea del Río, Brenes, Burguillos, Cantillana, La Algaba, La Rinconada, Lora del Río,  Peñaflor, Tocina, Villanueva del Río y Minas and Villaverde del Río y Minas.
La Vega is bounded on the west and north by Sierra Norte, to the east by Cordoba and to the south by the Metropolitan Area and La Campiña.
The largest town is Lora del Río, rich in history and archaeological sites. 
Book Hotels in La Vega
Destinations