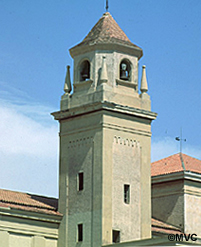 Historic Church of Almería
A large Islamic fort, the Alcazaba, dominates the city and is the main reminder of Almeria's heyday when it was the major port of the Cordoba caliphate. It grew wealthy on trade and the textile industry with silk woven from the silkworms of the Alpujarras.
In 1489, the city was taken over by the Catholic Monarchs and its Muslim populace expelled soon thereafter. In 1522, Almería was devastated by an earthquake and rebuilding and recovery didn't really get underway until the 19th century.