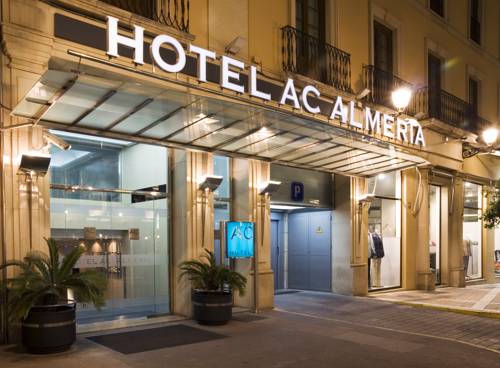 Hotel AC Almeria by Marriott
Almeria city Hotels
Almeria is one of the least-known provincial capitals in Andalucia. But lately this ancient port city has been experiencing a renaissance, thanks to an urban regeneration programme which started in 2007 and is scheduled to finish in 2013.
With its new movie museum, recently-opened trendy boutique hotels and growing numbers of direct flights from around Europe, Almeria is quietly becoming Andalusia's hottest new weekend destination. Hotels range from well-appointed modern chain establishments, to the smaller, more characterful places - one even has its own Arab baths.
The Costa de Almeria, just an easy drive away, has some of Spain's most beautiful and tranquil beaches, as well as some excellent hotels, while hip new bars and restaurants are making Almeria's nightlife even livelier for visitors.
Listed below are our personally-selected choice of quality hotels in Almeria, ranging from luxury hotels to smaller hotels offering great value for money. 
For information on Apartment Rentals in Almeria City, visit our Almeria Rentals page. 
Reviews of the prestigious hotels of Almeria. Almeria is one of the least-known provincial capitals in Andalucia. But lately this ancient port city has been experiencing a renaissance, thanks to… More →
Almeria is one of the least-known provincial capitals in Andalucia. But lately this ancient port city has been experiencing a renaissance, thanks to an urban regeneration programme which started… More →
Hotels in Almeria city
Book hotels in Almeria city
Destinations