The museum, which was opened in 2008, takes you through the history of wine in Malaga province, which is famous for its moscatel, sweet dessert wine. Apart from Jerez's sherries, Malaga's moscatel is probably Andalucia's most famous wine.
The three DOs (Denominacion de Origin) of the province are Malaga (sweet wines) and Sierras de Malaga (white, red and rose), while the raisins also have their own DO, Pasas de Malaga. See our page on Malaga Wines.
The museum is housed in the 18th-century Palacio de Biedmas, located in the city centre. On the ground floor you can see over 400 labels from wine bottles and posters, dating from the 19th and 20th centuries, while the first floor traces the history of wine-making in Malaga province, from the Phoenicians, via the Greeks and Romans, to the Moors. You can find out how the vines are grown in the province's five districts, including the different types of grapes, as well as how the wine is aged.
The tour ends with a tasting of two wines, AO Malaga (sweet) and AO Sierra de Malaga (dry), out of the 120 Malageño vintages displayed in the tasting room.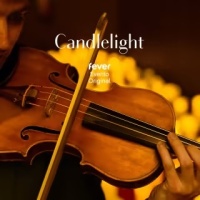 Candlelight concerts that bring the magic of a live music experience to amazing venues. in Malaga. Buy your tickets now to discover the music of ABBA at the Carmen Thyssen Museum in Malaga city on evening of Saturday 27th January 2024.
Opening hours
10.00 – 17.00 Monday to Friday
10.00 - 14.00 Saturday.
Closed: Sundays  and  1 and 6 January; 24, 25 and 31 January; Jueves and Viernes Santo (Thursday and Friday of Semana Santa, Holy Week).
By guided or unguided tour (guided tours every half hour; need to be reserved two or three days in advance).
Entrance fees
Normal: 5€
Reduced (students and OAP): 3 €
Free for children under 18 (tasting and guided visit not included)
Additional wine tasting 1€
Address:
Plaza de losViñeros 1 (off Calle Carreteria), 29008 Malaga
Tel: 952 228 493
www.museovinomalga.com
Destinations