Centro de Arte Contemporáneo
Contemporary art at the CAC Malaga.
Located in an area known as Soho de Málaga, on the banks of the normally dry Guadalmedina river, is the Centro de Arte Contemporáneo. This exciting modern art museum is housed in the former wholesale market building which has a vast warehouse space of some 2,400 metres. The CAC Málaga was officially opened on 17 February 2003 by her Royal Highness Infanta Cristina and in its first decade has established itself as one of the most important contemporary art museums in Europe. 
The museum has a permanent collection comprising around 400 works which have been loaned by private collectors for periods of between three and five years. This is particularly notable for its works created between the 1950s and the present day with an emphasis on North American artists of the 1960s such as Lichtenstein and Stella. There is also a regular programme of temporary exhibitions dedicated to up-and-coming Spanish artists.
Additionally, the CAC Málaga hosts guest lectures, courses and workshops for all ages.

There is also a very respected Cafe - Bar Restaurant on the ground floor with an outdoor (riverside) terrace. Chef Sergio is well known in Malaga and prepares quality cuisine including Suchi at reasonable prices. Open lunch and evening.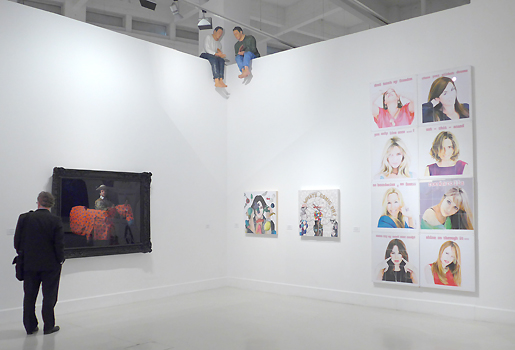 Contemporary art at the CAC Malaga.
Free entry
Opening Hours
Winter hours (Tues - Sun):
10.00 - 20.00 hrs
Summer hours (Tues - Sun):
10.00 - 14.00 hrs and 17.00 - 21.00 hrs
Closed Mondays, December 25 & January 1
Contact
Calle Alemanía, s/n
Malaga
Tel:  952 12 00 55
www.cacmalaga.eu
Destinations