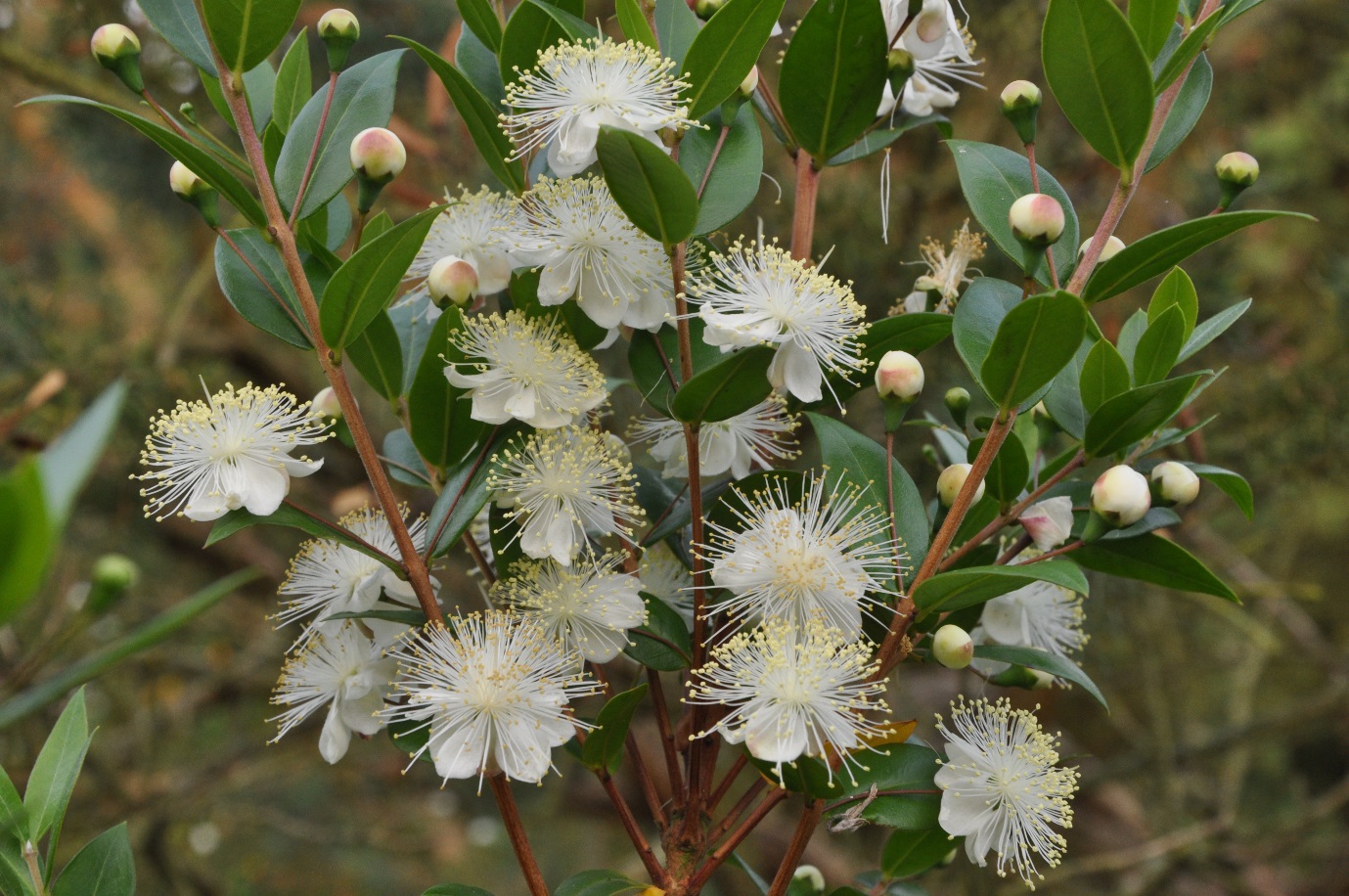 Common myrtle 
A much branched woody evergreen shrub, which can grow up to 4m tall, but more commonly reaches around 1.5-2m. The small oval leaves have pointed tips and are always in opposite pairs, shiny above and paler beneath, very aromatic when crushed. Myrtus is in the same family as eucalyptus, but is the sole representative of the family Myrtaceae in the Mediterranean. The pure white fragrant flowers are around 3cm across and produced singly on long stalks arising from the leaf axils, looking almost like small white fruits when in bud.When fully open the five rounded petals become slightly reflexed showing off their numerous long white stamens.
The flowers are followed by bluish-black oblong berries when ripe, which are edible.There is also a form that produces creamy coloured berries but these are much less common.
This plant has been used for centuries for its culinary and medicinal properties, to extract essential oils for use in soaps and perfumery and, as an aromatic flavouring in cooking. In parts of southern Spain the leaves are used to help alleviate colds and bronchitis. Myrtle is also regarded as a symbol of love and is still used in bridal wreaths.
A widespread plant found from the lowlands to the mountains flowering June - September.
Tony Hall, Manager of the Arboretum and Gardens at the Royal Botanic Gardens, Kew, specialising in the plants of Andalucía.