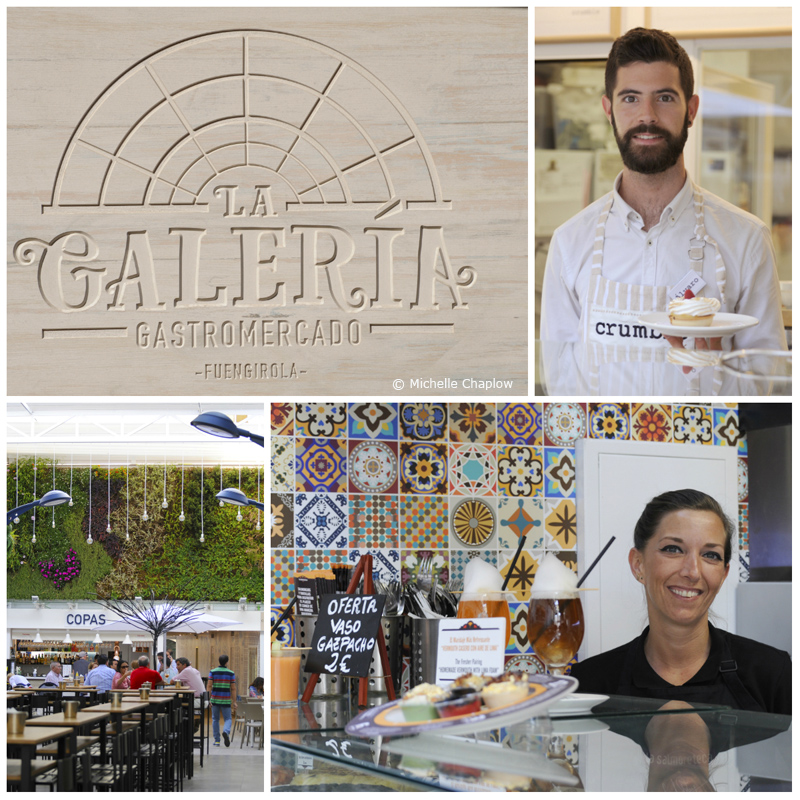 La Galeria Gastro-mercado Fuengirola
The gourmet market in Fuengirola, Mercado La Galería, opened in February, 2016, but became a favourite place for locals and visitors to meet straightaway.
Right in the heart of the town, between the Plaza de la Constitución and the sea, Arquitectos Martín have created an attractive space with a barrel-vaulted glass roof that lets the light flood in. Inside the structure, there are a dozen or so outlets with different specialities, flanking a central area with high tables and stools.
  
Swirling blue and white murals with a Spanish gastronomic theme lend a fun, contemporary vibe.
The concept is the work of renowned artist Andi Rivas, who is from Cádiz but now lives in Bristol and has also produced artworks for Bar 44 in Cardiff and the Soho neighbourhood in Malaga.

You can pop in just for a drink if you want to. At La Fábrica de Cruzcampo, the beer is delivered from the brewery to tanks above the bar with no added carbonation or pasteurisation, which means it is fresher and tastier - and really cold, as it is kept at -2°C.

But most people are tempted to taste some of the food on offer too. Maybe a plate of prawns straight from the Fuengirola fish market at the Mariscos Pelagambas stall or a soft roll stuffed with chorizo, nachos and chipotle sauce from Molletería Miguita's. The 'hot bull' brioche, with shredded oxtail, melted Payoyo cheese and rocket, is really good too. Prices range from €2.50 to €6.

La Salmoreteca serves a range of gazpachos and salmorejos. The ajoblanco with a dash of Pedro Ximénez sherry is both refreshing and a bit decadent.
Stop off at the tortilla stall where you can go for the normal potato version or try a wedge of one of the more unusual omelettes such as octopus with squid ink or blue cheese and mushrooms.

If there are a few of you, share a plate of chicken or Camembert croquettes or some cod fritters from Croquetería Pequeños Placeres. But if you are want to keep the calories down, have some tuna tataki from Myo Sushi. Kids will probably make a beeline for O Mamma Mia for a slice or two of pizza. Traditionalists can stick with a plate of Dehesa de los Monteros ham followed by a steak from the grill at Primeat. At the Vinoteca La Bordelesa they will advise you on the best wine to have with it.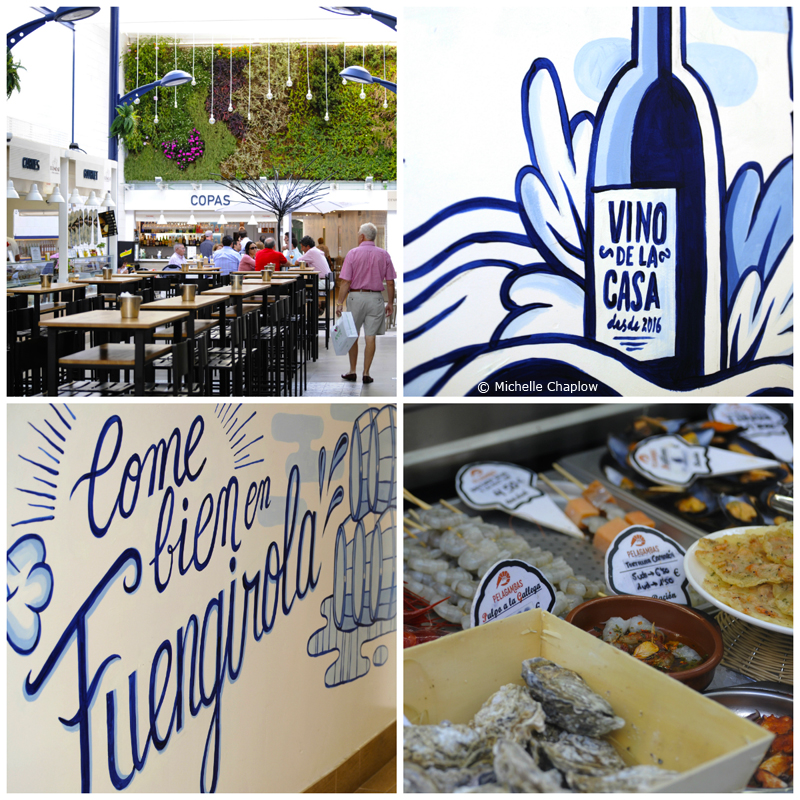 In the afternoon, take a break with a coffee and a slab of cake from Crumble. And later on, even if you have had dinner somewhere else, you could drop in for a gin and tonic or a cocktail to round off the night.

The stalls are open all day from noon till midnight, and you can have drinks until 2am. The space is also going to be used for exhibitions, wine tastings, cookery demonstrations and book launches, so is a great addition to the cultural as well as the gastronomic scene.
Calle España 5 and Calle Miguel de Cervantes 8-10. Tel: 646 203525.
Destinations