Take me to: Fuengirola Hotels
Restaurants in Fuengirola
Fuengirola is a hub for cafés, bars and restaurants on the Costa del Sol. The city has some of the best restaurants on this stretch of coastline, including everything from authentic Spanish cuisine to Japanese sushi restaurants. This is primarily down to the amount of tourists that descend upon Fuengirola during the summer season, bringing a large demand for every possible type of restaurant. The vast majority of them are located in the centre of town, where most of the evening activities take place.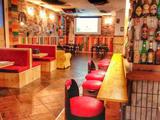 C&L American Restaurant
In C & L American Restaurant Fuengirola you will find a great variety of typical American dishes, including locally renowned burgers and a variety of other meals with generous portions.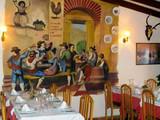 Don Pé
Don Pé is a gastronomic experience that upholds the tradition of Andalusian cuisine in the Malaga town of Fuengirola. Here you will find a friendly atmosphere and a varied, quality food menu. It is located on Calle de la Cruz, 17, near the port and the local beach.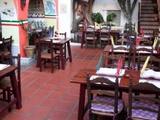 El Paso
Thanks to El Paso you can find authentic Mexican food in Fuengirola without having to travel too far. In the neighborhood of Los Boliches and close to the beach and downtown, El Paso Mexican restaurant has a beautiful interior patio in an old house where flavor and entertainment promise an unforgettable evening.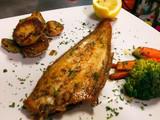 Portofino
Italian and international cuisine is available in this popular restaurant facing the sea.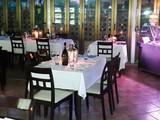 Tipi Tapa
Wide variety of tapas to choose from. It also has a menu with other kinds of dishes.

Bodega Charolais
This restaurant serves high-quality food using the freshest of ingredients and features a terrace. Being a bodega, it also has an extensive wine list which comes with some recommendations. Reservations are a must. Lunch & Dinner. Calle Larga, 14, 29640. Fuengirola. Tel: +34 952 47 54 41. 
Old Swiss House
This restaurant serves a select amount of very high-quality dishes, including lobster and salmon or steak tartare. Set in a swiss-style chalet in Fuengirola, expect quality food and service. Lunch & dinner. Closed Tuesdays. Calle Marina Nacional, 26, 29640. Fuengirola. Tel: +34 952 472 606. 

La Alacena
Located in the Hotel IPV Beatriz Palace & Spa Alacena serves dishes created by top chef D. Miguel Díaz. Try the Carpaccio with truffle oil and parmesan shavings and wash it down with a glass of wine from the on-site bodega. Crta. Nacional 340 Km-207. 29640. Fuengirola. Tel: +34 952 922 000. 

Restaurante Girol
One of the most recognised restaurants along the Costa del Sol, Restaurante Girol specialises in fish and meat dishes. It also offers a selection of grilled meats and a rich variety of wines. Lunch & Dinner. Avda. de las Salinas, 10 -, 29640. Fuengirola. Tel: +34 952 660 268. 

Restaurante Palangreros
Specialising in locally-caught seafood, paella and lobster, Restaurante Palangreros offers typical Andalucian cuisine, including a variety of meats. Lunch & Dinner. Closed Thursdays. Mondays to Thursdays only dinner.
Palangreros, 22 | Centrico, 29640. Fuengirola. 
Tel: +34 952 586 957. 
La Langosta
Started in 1960, La Langosta restaurant has a deep history and is one of the most well-known on the Costa del Sol. Expect exquisite seafood dishes including salmon and lobster. Dinner Monday-Saturday. C/ Francisco Cano nº 1, Los Boliches. Fuengirola. Tel: +34 952 475 049. 
Restaurante La Solana
Offering great value for money, La Solana serves the very best of authentic Spanish cuisine, inlcuding meat and seafood. Dishes are small but delightful and will not leave you hungry. Highly recommended. Dinner Tues-Sat. Lunch Sat & Sun. Ramon y Cajal, 22, 29640. Fuengirola. Tel: +34 667 603 188.
Tipi Tapa
Tipi Tapa offers us the best of Spanish tapas dishes. High-quality food at a reasonable price. Expect the restaurant to be busy. Flamenco nights Thursday and Saturdays. Close to the beach. Open all day Mon-Sat, from 1pm to 1am.
Calle Málaga, 4, 29640. Fuengirola. Tel: +34 951 311 630 | (+34) 627 635 890
Makati
Japanese restaurant serving soups, sushi and tempura. Specialities include teriyaki and seafood dishes. Good service. Also does delivery. 
Calle San José Edf. River Playa, Local 2 - 29640. Fuengirola
Tel: +34 952 580 640.
Destinations