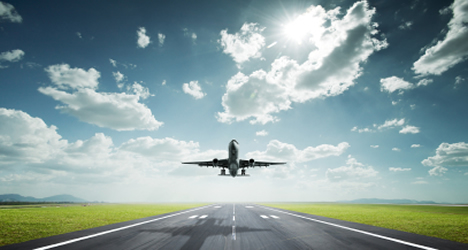 By Air
Malaga Airport is located just 65 km from Nerja. With flights providing transport for over 10 million passangers per year, including a huge timetable to the UK and many more International Flights, you're never far from home.
By Train
The nearest mainline train station to Nerja is Malaga. There is a Cercania service that operates from Fuengirola to other localities, it also connects to Málaga Train Station. There is an underground service that connects Malaga Airport to the city centre, where it is easy to catch a connecting bus straight to Nerja.
As with several other European countries, train services are modern, extensive and efficient, making travel by train to and from Malaga from other Spanish cities a delight.
A fast train from Madrid can take as little time as 2 and a half hours
By Bus
Buses do not go to Nerja directly from the Airport, first you have to travel to Malaga Bus Station (you can do this by bus or by the connecting underground train service from the airport to Maria Zambrano Bus/Train Station) and catch a bus from there to Nerja. This costs 4.31€ (2013) and takes between 1 hour and 1 hour 30 minutes.
What is referred to as 'Nerja Bus Station' is actually a layby and a small ticket kiosk by the side of the road. It is located on the N-340 at the North Eastern end of town, close to Plaza Cantarero (known locally as Orange Square). It is about a ten to fifteen minute walk from the bus station to the centre of town. Note that it is necessary to take another bus from Nerja to the caves.
Car hire
More visitors rent cars in Spain than any other European country and a hefty percentage of these are in Andaluci­a. Car rental in Spain is the cheapest in Europe due to the strong competition and in Nerja car rental is no exception. Although parking can sometimes be problematic, especially in the centre - you should check with your hotel or accomodation provider that there is parking available. Most people who travel to Nerja in a hire car will hire it from the airport on arrival, However, there are car rental offices based in Nerja itself.
By Taxi
Travelling in Taxi's can be expensive, but if you're going a short distance, then taxi's can be a time-saver or a convenient alternative for airport transfers. There is a taxi rank just next to the bus station and outside the airport to take you to your final destination if you prefer.