Take the stress out of your move, with a professional removals company
Moving to - and from - Spain

by Brenda Padilla
If you are planning to move to or from Spain from another country, there are numerous companies ready and willing to pack you up and deliver you to your new doorstep. From other parts of Europe, your belongings can make the transcontinental trip in an industrial-sized lorry as either a full or partial load. From the United States, large moves are best made by contracting either a full or partial shipping container.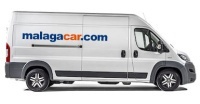 We offer a variety of vans for hire, starting from a compact 4m3 Renault Kangoo Cargo to a very spacious 20m3 Iveco Daily Cargo. Feel free to inquire about our competitive pricing.
Should you be bringing a car from a non-European Union country, expect to jump through a long series of hoops once you get here. However, you can hire the help of a Spanish "gestor", or paperwork specialist, to help you sail smoothly through the process. And be advised that, in many cases, it is dubious whether or not any money you might save is actually worth the hassle involved.
Relocation assistance companies operate from big cities like Madrid and Barcelona and can assist you in Andalucía as well. These companies mostly cater to executives and their families and offer valuable services to the newcomer, such as negotiating leases, helping parents find and evaluate schools and connecting the entire family with new social opportunities. Relocation assistance companies also offer cross-cultural training courses and seminars in a wide variety areas, which are especially useful for those planning a professional venture in Spain.