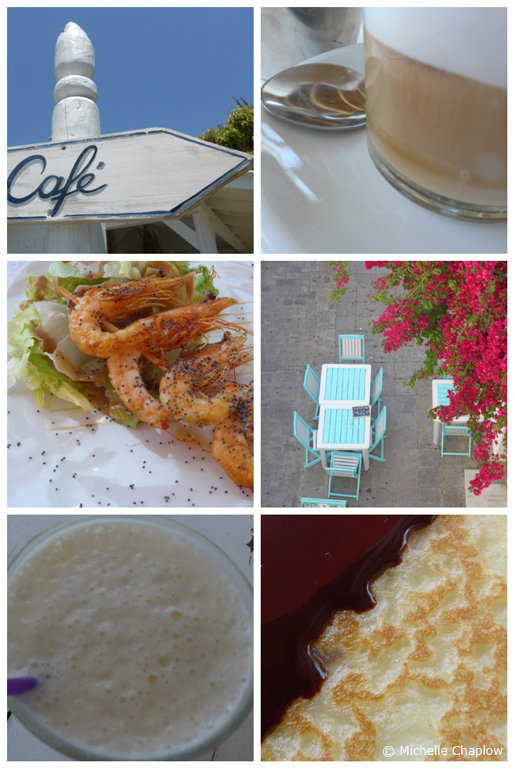 From prawns to pancakes, you will love the Tarifa food scene
Tarifa Restaurants
There are plenty of eateries to choose from in Tarifa, which serve the variety of tourists and locals in the area. Anyone from a seasoned gourmet fanatic to a surfer seeking nourishment after riding waves can find something suitable. Many restaurants capitalise on the striking coastal location; El Chiringuito Lounge Beach Restaurant, nestled in the corner of Playa los Lances´s southernmost point, has slick white décor which spills onto sandy decking, and serves various artfully presented meat and fish platters.
Three-Michelin-starred chef Dani Garcia, who is based in Marbella, opened a new restaurant on Valdevaqueros beach in June 2019 called BiBo Beach House. The relaxed dining room has upbeat and chill/out music, while attentive waiting staff are dressed in Hawaiian-style beach shirts featuring red and pink hibiscus, palm leaves and frangipani.
Moreover, thanks to the hippy, boho scene which accompanies the kitesurf crowd, you can enjoy lots of organic food and salads, not normally easy to find in Spain. Tarifa Ecocenter, just outside the Old Town walls on Calle San Sebastian, offers organic dishes, craft beers and vegetarian options, showcasing an artisanal dimension of Andalucia´s culinary scene. Its leafy terrace and music events only add to this bohemian vibe. Café Azul, nearby, caters to the younger or family crowds with its brunch menu. With a relaxed Moroccan-inspired interior, options include extravagant fruit salads, pancakes and Spanish delicacies like tomato and garlic toast.
Tarifa´s position on the narrowest part of the Straits of Gibraltar means that any culinary expedition would be incomplete without trying some of the fish dishes available. This part of the Costa de la Luz is famous for its almadraba blue-fin tuna, caught off the coast in spring and autumn, so look out for the gourmet favourite on restaurant menus.
In late May/early June there's a Ruta del Atun Rojo in Tarifa, as in other fishing towns along this part of the Costa de la Luz such as Conil de la Frontera and Barbate. You can sample a variety of dishes featuring this supremely tender, tasty red tuna, from the classic to the avant-garde, at participating restaurants. In Tarifa it was 27th May to 5th June 2022 and 14th to 18th June 2023. Dates are announced about four weeks ahead.
For your best chance of sampling what the town has to offer, La Pescaderia has an extensive menu. There are gourmet options like grilled prawns or roasted octopus, but for something heartier the arroz con mariscos, the restaurant´s take on paella, comes served in a saucepan to share, and is delicious. The restaurant has outdoor seating on the Paseo de La Alameda, where buskers can sometimes be watched as you eat.
Most restaurants have a good variety of prices, but look out for the excellent value menus del dia on the Alameda - the further away from the port, the lower the price.
If you wish to get out of town, many local hotels have restaurants which are also open to non-guests. Hotel Punta Sur´s El Jardín restaurant has recently had its menu redesigned to a high gourmet standard, serving Mediterranean classics with a modern twist. Options like bluefin tuna tartare in truffle oil and garlic prawns are successfully presented alongside a fresh Thai salad. Sat in wicker chairs on the hotel´s lawn, visitors have a great view of the rocky hills behind.
Most beaches in the area have beach bars (chiringuitos), which serve grilled meat and fish, but are more generally characterised by their extensive salad bars. Valdevaqueros Beach Bar serves a choice of hot food and salads for around 8€, feeding the kitesurfing crowd that piles onto the beach.
OPENING TIMES AND CONTACT
El Chirinquito: Camino de la Isla s/n, 11380 Tarifa
Sunday - Saturday 12.30-23.00.
Tel: +34 678 64 37 92
BiBo Beach House.: Carretera CN-340, Km. 76,6 11380 Tarifa, Cádiz
Onened for season 25th May 22. Open Wednesday to Sunday May to mid June then every day during Summer 2022. Reservation essential for dining (13.00 to 16.30 hrs and 19.30 to 22.45 hrs);
Tel: +34 956 92 64 22
Tarifa Ecocenter: Calle San Sebastian 6, Tarifa 11380
Open every day: breakfast 10.00-13.30, lunch 13.30-16.00, tea and cake 16.00-19.30, dinner 19.30-0.00.
Tel: +34 956 92 74 56
Café Azul: Batalla del Salado 8, 11380 Tarifa.
Open every day: 9.00-14.45.
La Pescaderia: Paseo de La Alameda, Tarifa, 11380
Open every day: 13.00-17.00 and 19.00-1.00.
Tel: +34 956 627 078>
El Jardin: Hotel Punta Sur, CN 340, Km 76, 11380, Tarifa
Open every day: lunch 13.00-16.00, dinner 20.00-23.30.
Tel: +34 956 684 326
Valdevaqueros Beach Bar: Ctr Nac 340, km 76, 11380 Tarifa
Open for lunch every day - hours vary according to crowd.
Tel: 956 23 67 05
Al fresco dining for all the family in Tarifa
Wet Cafe, a good venue for fresh salads and cakes.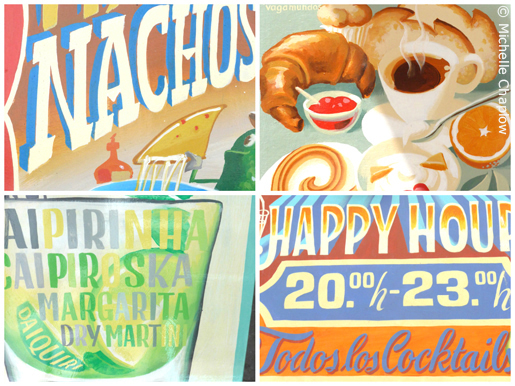 From early morning croissants to late evening cocktails, it´s all on the menu here in Tarifa town.
Destinations