Shopping at MÁlaga Airport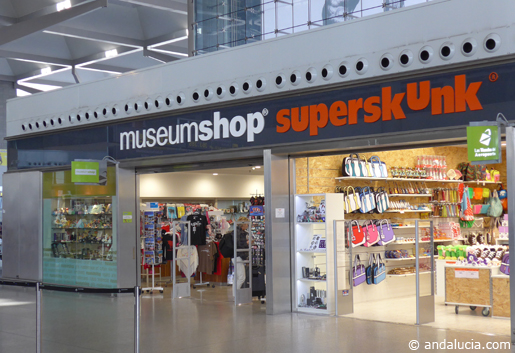 Pick up your last minute souvenirs at Malaga Airport.
Shops at Málaga airport are open for business on both sides of the security control check point. If you need a piece of luggage or you didn't have time to buy souvenirs, you should be able to find what you need in Terminal 3 (T-3) across from the check-in desks numbering around the 40´s and 50´s – near Starbuck's coffee. There is a nice luggage shop and an excellent souvenir shop with a wide variety of nice gifts at various prices – from tea sets, to mugs, to magnets and postcards. Some of the items are even tempting for locals and long time expatriates (such as yours truly) living on the Costa del Sol.
Once you cross through the security check point you will find the expected array of products waiting for you in the duty free shopping zone. There is also a book store, press kiosks, clothing shops – and, of course, more souvenirs.
Destinations