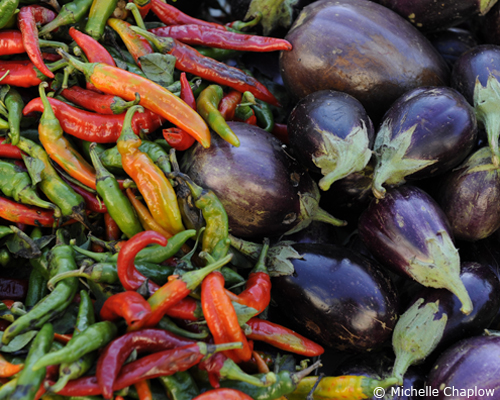 Fresh market vegetables in Andalucia
Being Vegetarian in Spain
By Eloise Horsfield
There is no doubt about it: being a vegetarian in Spain, and Andalucia, can present a challenge. The Spanish eat a large amount of meat (especially jamón), and the majority of dishes have pork or chicken as their main ingredient; here in Andalucia, fish is also very popular. What's more, vegetarianism - although now growing steadily - has been slow to develop in Spain. Until 1975, avoiding meat publicly was a definite no-no, as General Franco's regime associated being vegetarian with having left-wing views.
Many foreigners arriving in Spain find themselves struggling to remain vegetarian; some end up eating meat or fish simply because it's easier. Others become 'flexitarians', who eat a largely vegetarian diet but with animal products every so often. This guide is designed to help those who want to stick to their guns and make their diet here in Andalucia (or elsewhere in Spain) completely free of fish and meat. It is possible!
You should be aware that, as a vegetarian in Spain, you will need to develop something of a thick skin. You're unlikely to last long if the sight and smell of meaty foods (hanging jamones, for example) repulses you, or you're unable to cope when over-zealous chefs decorate your 'vegetarian' tapa with taquitos of jamon. Lastly, expect Spaniards to be dumbfounded when you say you don't eat meat or fish, and get used to explaining your dietary choices more often than you'd have to elsewhere.