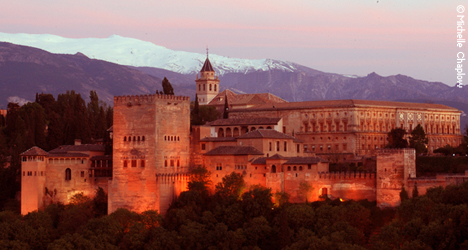 SNOWY PEAKS
Itinierary: Granada - Sierra Nevada - (Day trip or 2-3 days)
From Granada, take the A395 heading south east, which winds through the foothills towards Pradollano at 2712m. This town sits on Velleta, Spain's second-highest mountain. Hikers will enjoy the Sierra Nevada with its challenging peaks and beautiful senderos (paths), while winter-time visitors will want to get their skis or snowboard on in Solynieve, the ski resort.
CAR HIRE
Hire a car is best way to get around! Travel with ease and enjoy the beautiful views! Consult our general Car Hire page for the best deals within Andalucia.

Place the cursor over the map to see a more detailed version.
Explore Andalucia at your own pace in a smart, new, stylish VW Westfalia campervan from 72 euro a day. FREE transfer to/from Malaga airport.