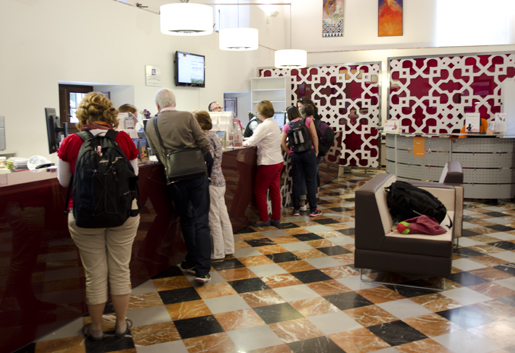 Tourist office in Plaza Mariana de Pineda.
An original Moorish fountain
tourist offices
Corral del Carbon is one of the oldest Moorish buildings in Granada. Historically the building was used as a coal store, in the 19th century, hence its name. This beautiful patio with cobbles and original Moorish fountain, is now home to the Tourist office and various craft shops.
Corral de Carbon
Tel: +34 958 575 126
Opening
Mon to Fri 09.00 to 19.30 hrs.
Sat and Sun 09.30 to 15.00 hrs
Town Hall office
Plaza del Carmen 
Tel: 958 248 280  
Opening
Mon to Sat 10.00 to 20.00 hrs.
Sun 10.00 to 14.00 hrs
Destinations