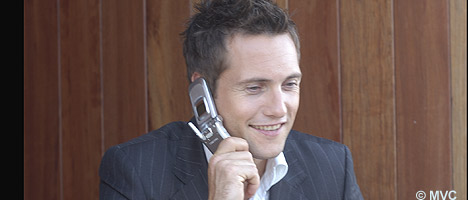 Mobile Phones in Andalucia – Roaming
When you take your mobile to another country, this usually means that you no longer have coverage from your service provider even though this is about to change under new EU rules. If you have a UK mobile that you need to use in Spain, you should contact your service provider at home at least a week before you leave, to make sure you will be able to use your phone while in Spain. Usually, UK pay-as-you-go mobiles are 'locked', so roaming may not be possible. If you have a UK contract phone with an upgrade, then you should be able to roam, but only when it is all set up before you leave.

Roaming agreements between networks can result in expensive call rates, both for the caller and receiver of the call.
Roaming with your UK mobile phone in Spain means that:
You will be charged for incoming calls.
Charges will be considerably higher than you are used to.
Peak time/lower rates in the UK will differ from those in Spain.
It is likely that you will be billed by the minute rather than by the second
Before you travel:
Check that roaming is active on your account.
If so, then check with your home service provider on calling charges to expect in Spain.
Tell friends, family, and colleagues that you will be in Spain.
Remember to take your phone charger and a continental adaptor plug to recharge your phone.
While travelling in Spain:
Contact by text message rather voicemail. It is also worth remembering that even though your leave a short voice message, you will be billed by the minute.
Consider instructing your home provider to ban incoming calls or have calls diverted to a UK number. But remember that you will only be able to lift such a call ban when you get back home. So be sure before you go that you won't change your mind while you are away.
When phoning the UK from Spain, remember to dial the international code for the UK: 00 44 then take off the first 0 of the UK number.
For the frequent Traveller with a Heavy Monthly Bill
If you travel extensively then you may with to subscribe to an international scheme which could save you as much as 80% on call charges. It's best to find a scheme which has a flat rate on charges for all networks operating in each country to avoid complicated billing. As a seasoned 'roamer' a global roaming SIM card permits you to roam the globe simply and economically. Ask the mobile company you are with for information on ITS (International Traveller Service), making sure you are clear of all extra charges, including the additional subscription cost. For heavy users, the set up and running charges are normally justified in the overall savings.
Alternative to Roaming
If you are lucky enough to have your own home in the sun or otherwise visit Andalucia frequently, then you could either buy a Spanish mobile phone or a pre-paid SIM card for when you are in Spain. On a Spanish SIM card, you will be tied to that particular local national network. Calling abroad (to UK) is still fairly expensive, but you are no longer charged for incoming calls as with roaming.
Advantages of the SIM card
The SIM card will only cost around 24 – 30 euros and will most likely include some credit. As soon as you use it, you do not pay to receive calls.
By using a Spanish SIM card in your UK phone, you immediately have a Spanish phone number for local contact (e.g. if you are house hunting, for example).
If you later decide not to buy a home here, you can use up the SIM card credit and you have lost nothing.
Later, if you decide to buy your dream home and spend more time here, you can transfer the number from the SIM card to a new Spanish mobile phone and continue to use the same number that you have already been giving out.