Loja
In a narrow valley dominated by the barren limestone massif of the Sierra de Loja, this small town - divided in two by the Genil river - is situated on the western edge of the fertile vega (plain) of Granada, with its undulating countryside of olive groves and cereal fields.
Occupying what was historically an important strategic position, Loja acted as a defensive centre under the Moors, who exploited the town's geographical location to guard the plain. Its military significance as a Moorish stronghold can be seen today in the remnants of walls and a tower of the former Islamic Alcazaba (citadel).
Things to See
Loja also has several interesting churches, the best of which is the 16th-century Iglesia de San Gabriel, designed by Diego de Siloé, which has many fine Renaissance architectural features. Built over the site of an old mosque, the Iglesia de Santa María de la Encarnación was designed by the neoclassical architect Ventura Rodríguez and has Gothic and Mudéjar elements and an elegant belfry.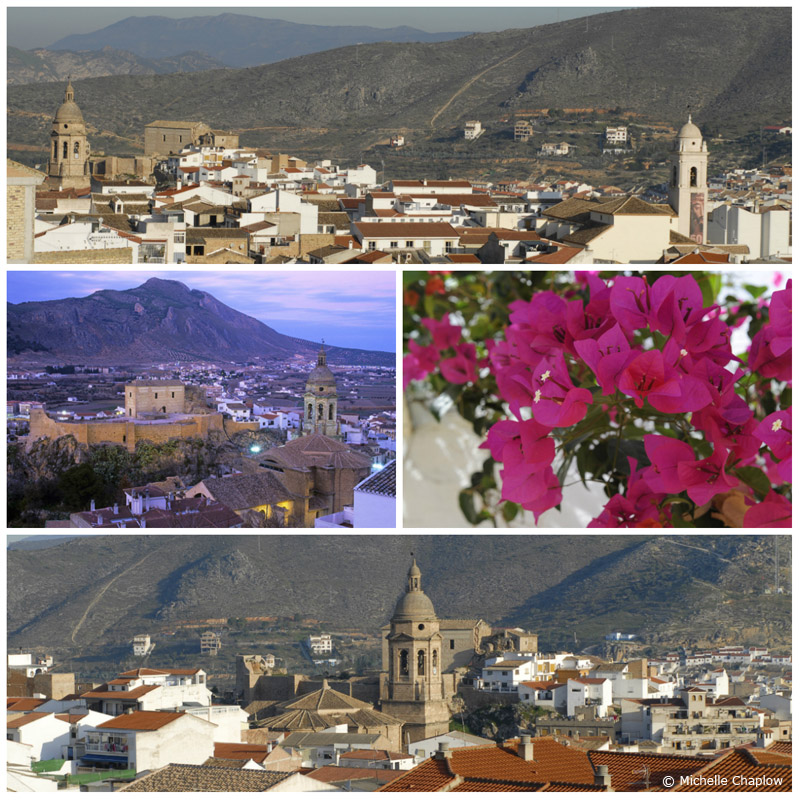 If you want to discover more about Loja's history, visit the town's fascinating history museum, Centro de Interpretación Histórico, housed in the attractive 15th-century Antigua Casa de Cabildo, on the Plaza de la Constitución (Tel: 958 321 520).
For further information on the town and the surrounding area, contact the local tourist office, the Patronato del Turismo, in Calle Comedias Tel: 958 323 949.
In the town is a reasonable choice of hotels, including the two-star Hotel Manzanil on Avenida Andalucia (Tel: 958 321 550) and several others along the same street. On the A92 near Loja are a few hotels; by far the most luxurious is the five-star Hotel Bobadilla with creative Andalucían Cuisine in its the "El Cortijo Restaurant". 
A few kilometres outside Loja on the Río Genil are a series of waterfalls that have been designated a protected area, Los Infiernos de Loja Natural Monument, a pleasant shady spot for a riverside picnic.
A possible future protected natural park, the limestone Sierra de Loja, provides a dramatic backdrop to the town, its highest point the Cerro de Santa Lucía at 1,671m.With over 50 caves close to town, caving is popular activity, along with hang-gliding, fishing, hiking and cycling.
Loja - San Francisco Train Station
Loja Train Station
The station of Loja offers high speed AVE trains operated by RENFE. It is the only intermediate station on the line between Granada and Antequera Santa Ana. It opened on the 26th June 2019. There are high speed services east to Granada and west to Antequera Santa Ana, Cordoba and Madrid.
Destinations