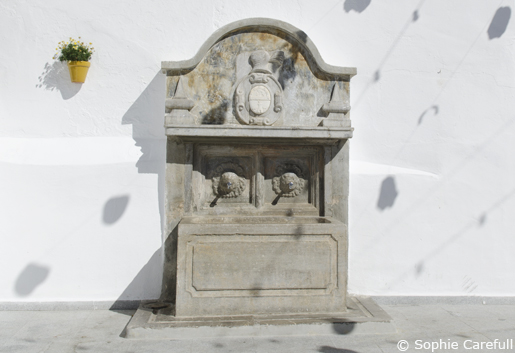 Palsonada fountain in Plaza de la Virgin Dolores.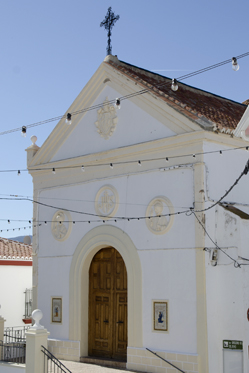 Iglesia de San Gregorio, Iznate.
Iznate
One of the towns within the comarca of Axarquia, Iznate is known as "the paradise of the Muscat grape", where grapes, almonds, avocados and olives are produced. Iznate also belongs to Ruta del Sol y del Aguacate.
In this town, visitors can walk along the steep, narrow, winding streets, typical of a Moorish urban settlement. Houses have carefully whitewashed facades adorned with pots of geraniums and other flowers. Some of the most important monuments of Iznate are Iglesia de San Gregorio, which was finished near the end of the 16th century, which has an oil painting of San Francisco of Paula that, according to many experts, could have been the work of Zubarán or one of his disciples. There are various fountains; the oldest one, Tres Deseos (three wishes), is of Arabic origin and is located at the entrance to the town, while you can find Palsonada in the Plaza of the Virgin Dolores, and Noguera or Moguera at the east exit, about 400 metres from the town. If you want a panoramic view of all the whole comarca, the loma del Barco is the highest point of Iznarte and is considered one of the best natural viewpoints of the area.
For those who want to experience the local entertainment first hand, the Fiesta de San Antonio de Padua takes place in June, while the Fiesta de la Uva Moscatel and the Fiesta del Emigrante are both in August and the romeria is in May. In Semana Santa (Holy Week), the traditional procession takes place on Domingo de Resurrección (Resurrection Sunday).
The firecracker fiesta of the crucifixion starts on the Saturday of Easter weekend when the stewards of the festivities hide a small picture of baby Jesus in the nearby caves of Santo Cristo. The next day involves searching for a picture of the 12 disciples. 12 neighbours wearing masks walk in front of the Virgin de los Dolores procession to represent this. Once the picture has been found, it is presented to the Virgin as a sign that her son has been resurrected. And then the fireworks begin, with the explosion of rockets and firecrackers, and everyone tucks into free paella and free Moscatel wine.
In terms of cuisine, apart from the Muscat grape, which is used to make excellent wine as well as the area's famous raisins, it is also worth trying the sopas de maimones (garlic soup), the sopas de ajos (garlic soup), ajoblanco (cold soup served with almonds and grapes/raisins) and sweet hornazos (a type of pastry with anise, brandy and cinnamon). And in Semana Santa, the tradition is to eat tortitas (pancakes) with cod and honey.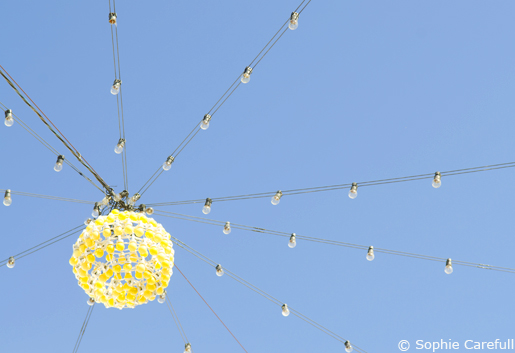 Feria lights in the church square, Iznate.