Benalup-Casas Viejas, in the Province of Cádiz, is a traditionally agricultural town, whose economy and tourist industry is enjoying healthy growth. It has been described as a young town with a history and is right at the entrance to the Los Alcornocales Natural Park, with the Barbate river running alongside. It is also very close by the old lake of the Janda. Benalup is 110 meters above sea level and has a population of around 6,000.
It is visited by making a detour from the Los Barrios to Jerez A381 road on to the CA212 and then continuing on the Medina Sidonia or Vejer de la Frontera near the coast.
The name of the town comes from a castle built in the times of the Muslim occupation. One of the main historic attractions to Benalup are the primitive cave drawings in the natural caves and grottos in the area, especially the caves of Tajo de las Figueras, del Arco and Cimera, which were all declared as Artistic Architectural Monuments in 1924.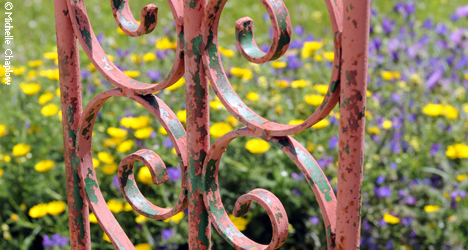 Especially beautiful is the Cueva del Tajo and the remains of dolmens in the same area.(Which is unfortunately no longer open to the public). The rich historic wealth of the cave drawings contrast with the lack of signs of life after that time and up to the present day although there are signs of a roman road nearby, which stretches from Medina Sidonia right up to Gibraltar which would suggest that, due to the strong agricultural and farming background indicates a supply route of great importance. Then, during the time of the Muslim occupation, Benalup was linked up with Medina Sidonia, again because of its excellent agricultural produce.
Benalup is now known in the leisure and tourist industry for its excellent golf course, the brainchild of a Belgium entrepreneur. The course benefits from a water saving award winning special grass treatment. The beautiful greens and fairways testify to its success. The green fees are combines with lunch in the modern clubhouse restaurant making it a marketing success as well.
Apart from some smaller, more modest hotels and hostels in the area, there is a new five star golf hotel soon opening in Banalup - The Fairplay Golf Hotel - offering all the luxury you could wish for in one of the most privileged surroundings close to nature. The hotel, due to open in 2005, will offer the very best in golf, gastronomy, entertainment and spa facilities.
Places of interest to visit in Benalup are:
The Castle and Tower of Banalup (12th to 13th Century)
Church of Nuestra Señora del Socorro (10th Century)
Las Cupulas Museum - Tel: 956 424638 - open Monday to Sunday, mornings 11:00 - 14:00 afternoons 17:00 - 20:00 
Monastery del Cuervo (closed)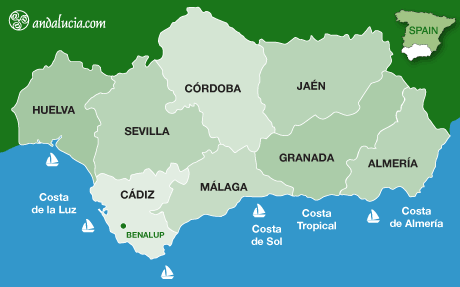 Destinations