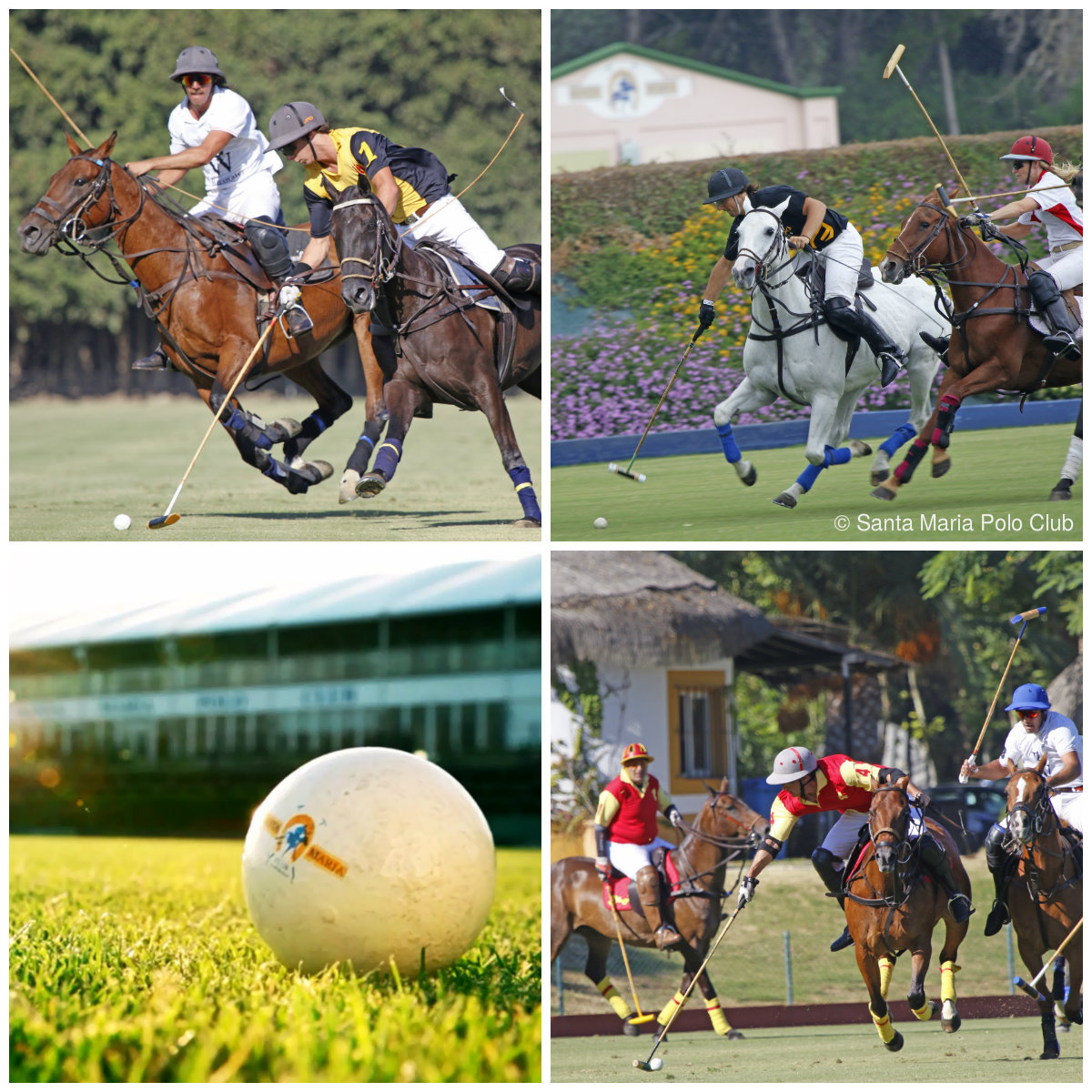 Polo in Sotogrande
Polo in Sotogrande
by Saskia Mier
The famous grounds of Sotogrande have been dubbed the 'Wimbeldon of Polo Pitches', they are renowned as the best in the world. This is partly due to their location; flanked on various sides by a tropical nursery, the Guadiaro River, extensive blue skies, sun and distant mountains. Yet they are close to the main A-7 highway, so greatly accessible. Field polo is very much still classified as a sport for the wealthy, with players from the international jet set visiting from all over Europe to play throughout the year.
Polo came to Sotogrande thanks to two Filipinos, Joseph Rafael McMicking y Ynchausti and his wife Mercedes Zobel de Ayala y Roxas. Manila born McMicking, who had British heritage on his father's side, was the heir to a Filipino multi-national, Ynchausti y Compañía, while Mercedes was a member of the prestigious Zobel de Ayala family.
The McMicking family created Sotogrande and in 1965 (read Sotogrande history), the nephew of Mercedes, Enrique Zobel built the first polo field known as The Beach Ground (the beginnings of Santa María Polo Club). A couple of years later, in 1967, the ground began to be used for private and family tournaments.
Polo Clubs in Sotogrande
There are four local Polo Clubs in the area. These include; Santa Maria Polo Club dominating the fields with its three sites and top facilities on and off the field. Ayala Polo Club (now in San Enrique), presided over by Iñigo Zobel son of Enrique Zobel the founder of polo in Sotogrande. Read Sotogrande History. Polo Valley, a new fully equipped complex, read about Polo Valley. Other clubs are Club de Polo Dos Lunas in San Martín del Tesorillo. Club de Polo La Capilla in San Martín del Tesorillo. La Querencia Polo Club in Sotogrande. Tres Rosas Polo Club in Sotogrande. Iridike Polo Club in Jimena de la Frontera.
Learning to play polo
After watching polo, you will be intrigued to get on a horse and try out the majestic sport for yourself, and now you can. Anyone, even if they have absolutely no riding experience, can have a great polo experience at Polo Valley. There are courses and training available for both the absolute beginner to the seasoned player.   More info about Polo Valley.
Destinations