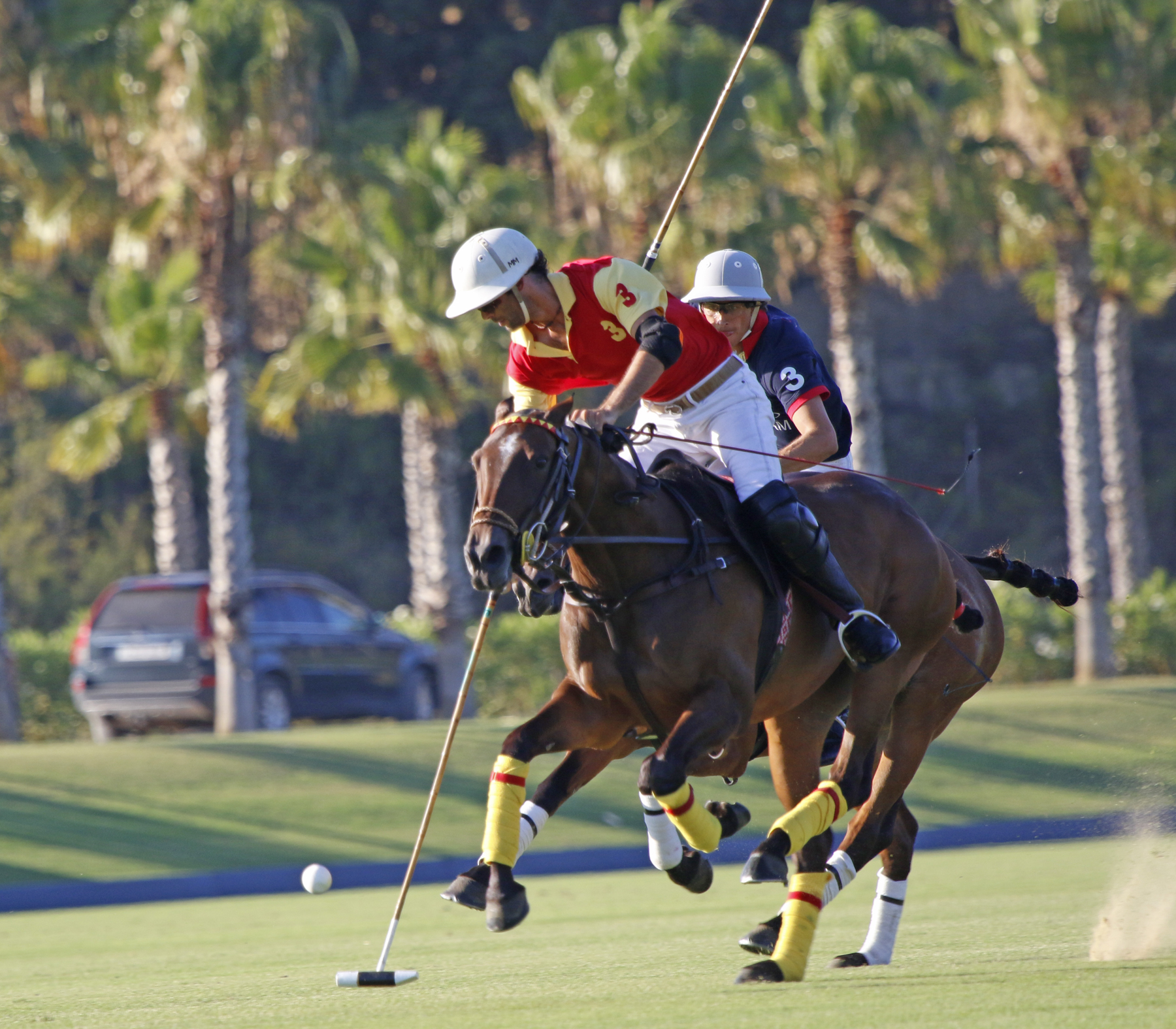 Polo in Sotogrande
Polo in Spain
Polo originates from ancient Persia from the sixth century BC to the first century AD. During the fifteenth and sixteenth century, the game was eventually passed from Persia to other parts of Asia, particularly India, Pakistan and China. More about the origins of Polo >

Each polo team consists of four riders and their mounts. The modern game lasts roughly two hours and is divided into periods called chukkas, of which there are four to eight, 7 minute chukkas. More about the game of Polo >
The polo pony ranges from 14.2-16 hands (147-163cm) in height and are usually Thoroughbreds or Thoroughbred crosses. They are selected carefully for quick bursts of speed, stamina, agility and manoeuvrability. It is vital the horse remains responsive under pressure and not become excited or difficult to control. More about Ponies and Players >
Polo grew enormously during the rule of King Alfonso XIII with clubs and grounds being established in Santander, Bilbao, Sevilla, Cordoba, Valencia and Granada. Although polo in Spain declined in popularity up until the 1960s, it began a revival thanks to Santa Maria Polo club in Sotogrande.
In Jerez, Polo is now concentrated to the recently opened Club Polo del Sol which has supposedly been set up to break the stereotype of polo only being a sport for the wealthy elite. The club not only will serve as an academy, but will also offer horse riding routes and organise tournaments.
The polo pony ranges from 14.2-16 hands (147-163cm) in height and are usually Thoroughbreds or Thoroughbred crosses. They are selected carefully for quick bursts of speed, stamina, agility and… More →
Each polo team consists of four riders and their mounts. The modern game lasts roughly two hours and is divided into periods called chukkas, of which there are four to eight, 7 minute chukkas. At… More →
Polo originates from ancient Persia from the sixth century BC to the first century AD. During the fifteenth and sixteenth century, the game was eventually passed from Persia to other parts of Asia… More →
There are several listed Polo Club's in Andalucía that offer training and hold tournaments.
SOTOGRANDE POLO
There's nowhere better to see a game of polo than the famous Rio grounds, dubbed the 'Wimbeldon of Polo Pitches´.   Protected by mature trees and adjoining the luxurious estate of Sotogrande, these pitches are renowned as the best in the world. This is partly due to their location: flanked on various sides by a tropical nursery, the rio Guadiaro river (from which the grounds take their name).  More about polo in Sotogrande

Santa María Polo Club (Sotogrande, San Roque, Cádiz)
Ayala Polo Club (San Enrique, nr Sotogrande, Cádiz)
Club de Polo Dos Lunas (San Martín del Tesorillo, nr Sotogrande, Cádiz)
Club de Polo La Capilla (San Martín del Tesorillo, Cádiz)
La Querencia Polo Club (Sotogrande, Cádiz)
Tres Rosas Polo Club (Sotogrande, Cádiz)
Polo Valley (El Secadero, Cádiz)
Iridike Polo Club (Jimena de la Frontera, Cádiz)
Andalucia Polo 
Atlanterra Polo Club (Tarifa, Cádiz)
Club Polo del Sol (Jerez de la Frontera, Cádiz)
Marbella Polo Club (Marbella, Málaga)
Real Club de Polo Xerez (Jerez de la Frontera, Cádiz)
Real Club Pineda (Sevilla)
Club de Polo Mata del Herrador (La Rinconada, Sevilla)
Costa del Sol Beach Polo Cup, Kempinski Hotel Bahia in Estepona. May 2018 & 2019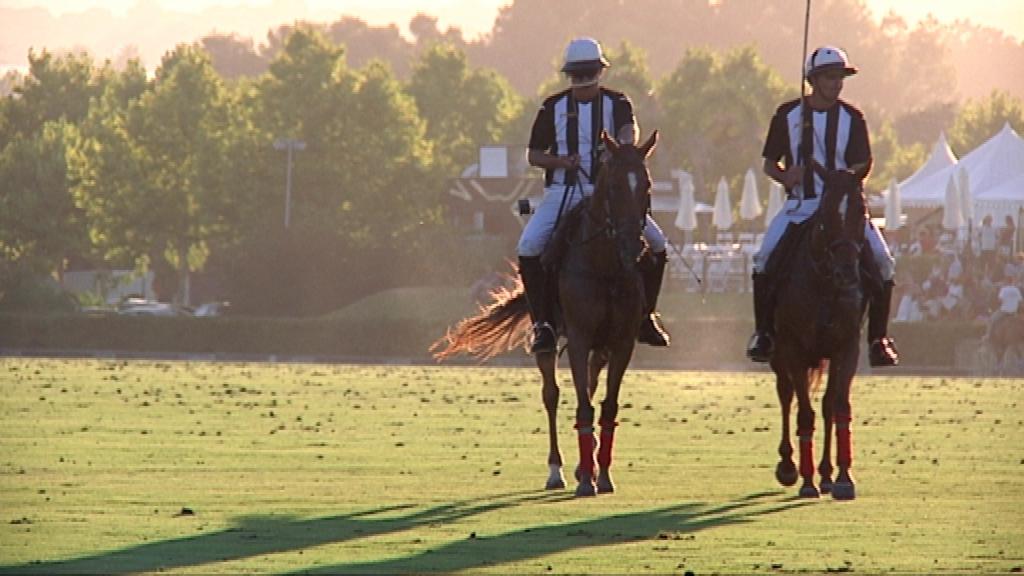 Learn to ride a horse in Andalucia
Destinations