Estepona Hostals & Hostels
Take me to Estepona Hotels
Take me to Hostals & Hostels Home
Estepona is a rare coastal destination - one of the few towns on the Costa del Sol to have retained its character and traditional feel, despite the influx of tourism in this part of Andalucia. 
The casco antiguo (old town) is what you'd expect from a picturesque Andalucian town - narrow, cobbled streets lined with beautiful stone houses and plazas, and walls ablaze with vibrant colour from the large variety of flora. This part of the town is truly beautiful and has the majority of tapas bars and Spanish restaurants, as well as most hostals or hostels.
Estepona Marina is popular with holiday visitors during the summer months. The port is home to a number of popular restaurants and bars that have later-opening licences than those in the old town, an all round Spanish family village atmosphere. Here is  a link where you will find most apartments to rent.
Hostals in Estepona
A HOSTAL (also known as a guest house) provides basic accommodation at a reasonable price and a smaller (than hotel) private room. Hostals are common in Spain and display a 'H' with a small 's' sign at the door with one or two stars. They are exempt from providing many of the facilities that a hotel must provide. Many in larger towns occupying a floor of a building or in villages and smaller towns are often located in traditional buildings. They are often family run. There must be en-suite toilets (but not bathrooms) in all rooms. A 2-star hostal must also have public toilets and must have an elevator.
A PENSION display a 'P' sign at the door with no star classification. These offer accommodation without need to offer any complimentary service such as refreshments. Pensiones have lesser requirements than a Hostal. There is no elevator requirement. The toilets and bathrooms may be outside the bedroom but there must be one bathroom for every five bedrooms. They must still provide a cleaning service and heating but not air conditioning.
Book hostals in Estepona
Hostals in the old town
Hostals NEAR BUS STATION
Hostals in Cancelada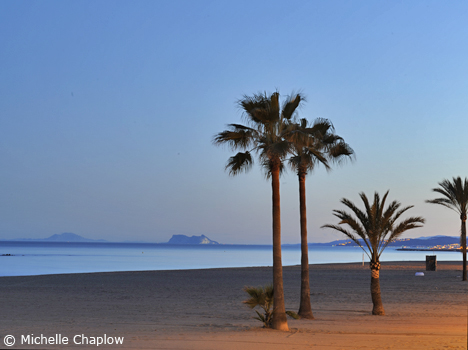 Destinations