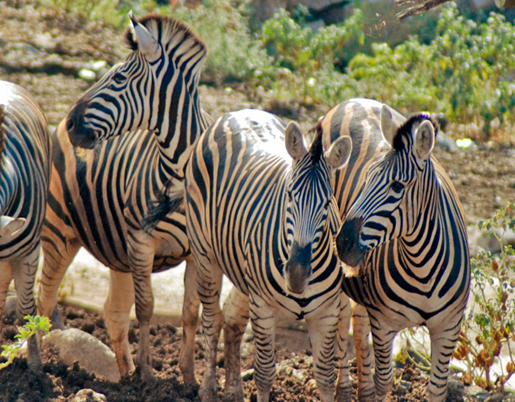 Selwo Adventure - Estepona
Selwo is a fascinating adventure in contact with nature. The park covers 100 hectares and is home to more than 2,000 animals from the five continents. The animals live in liberty, recreating their natural habitat - you can see lions, rhinos and giraffes; gnus, cheetahs, red pandas, meekats, and the endangered Iberian lynx; also birds such as hornbill, ibis, stork and crane. Visitors are taken on a four-hour tour, on foot and in four-wheel drive trucks. Also other activities: camel rides, archery, an elastic jumper, and the longest zipwire in Europe - 116m.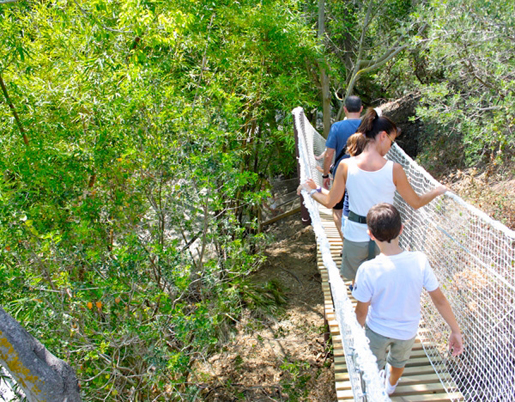 There's an area where you can get up close with goats, lemurs and zebra foals, while there's a mini-zoo with chickens, turkeys, sheep, pigs and rabbits.
Hours
Opening hours: 10.00 hrs to 18.00 hrs, 19.00 hrs or 20.00 hrs 
(closing time becomes progresively later towards summer). 
Season:  Easter to 6th January. 
Tickets
Day Ticket office prices: Adults 25.90 € (over 10 years old), 18 € children (3-9 years old).
Discounts purchase online. 

Location
Ctra. A7 (old N-340) Km 162.5, Estepona.
Tel: 952 79 21 50
Hotel Selwo Lodge

Hotel Selwo Lodge
African safari-themed hotel is located in Estepona's Selwo Adventure Theme Park, and includes entry to the park. Traditional stone and wood cabins with air conditioning and heating, flat-screen TV and minibar. Room interiors are modern and stylish with bathrooms. Adventure park has an on-site restaurant and bar with a sun terrace.
Destinations