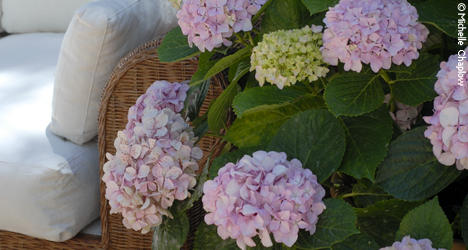 A beautiful garden gives so much pleasure
Gardening
Gardening has never been so popular, especially in the UK where it dominates the airwaves and makes celebrities out of green-fingered presenters. But no-one can deny that gardens are special places. Being able to inhale the scent of flowers, watch birds from the kitchen window or merely sit outside on a sunny day, improves the quality of life beyond all measure. Whether you live in a palatial villa with sweeping lawns (and a resident gardener!) or a small apartment with a modest sized balcony, the Mediterranean climate is wonderfully conducive to creating your very own haven of colour, scent and soothing visual beauty.
There is definitely something very appealing about gardening in Andalucía. The drawback however is that you can spend an inordinate amount of money on plants and shrubs, only to discover that they fail miserably in this sun-drenched climate. There is no excuse. All novice gardeners have to do is study what thrives here and visit their local vivero for advice. There are some marvelous hardy plants and shrubs which grow quite happily with very little water (click here for information on erosion control products). At the same time, it is definitely worth considering re-cycling water where possible. For example, if you use an ecological soap powder, there is no reason why the water from your washing machine cannot be drained into your garden.
Fencing, asphalting, tiling… there are innumerable options open to improving your outdoor environment which, as opposed to countries in northern Europe, is very important when you consider the average of hours you probably spend in your garden or on your patio.
Gardening under an unrelenting sun one quickly learns the sweet virtue of shade. Canopies and umbrellas are always a wise investment and can be found in both specialist shops and larger hypermarkets throughout Andalucia.
Even in the relatively small space of a terrace, shade can be created by erecting an awning while those with small gardens or patios can include several large pots with small, but shady trees, such as those from the citrus family. This will makes that outside sitting space even more tempting and attractive and there are surely few more relaxing and enjoyable activities here than basking in warm sunshine while admiring your very own garden, however small, with all its colour, scent and natural beauty.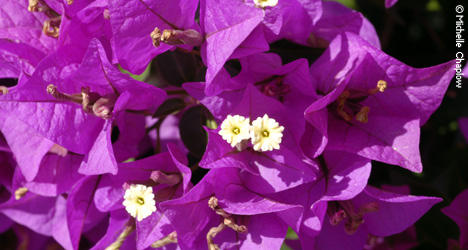 The Mediterranean climate is wonderfully conducive to creating your very own haven of colour.