Málaga Palacio de Ferias y Congresos is a conference centre situated on the outskirts of Málaga city, in the Cruz de Humilladero District. The building itself is a modern architectural marvel, designed by Angel Asenjo, with a maritime theme, due to Malaga's importance as a port - the roof represents waves with a giant fish swimming in them. Its mish-mash of colours, shapes and materials, including Guggenheim Bilbao-style metal pannelling, make it a spectacular sight. The building was commissioned, and is now run, by Málaga Town Hall. It opened in 2003, and since then has hosted literally hundreds of exhibitions and events.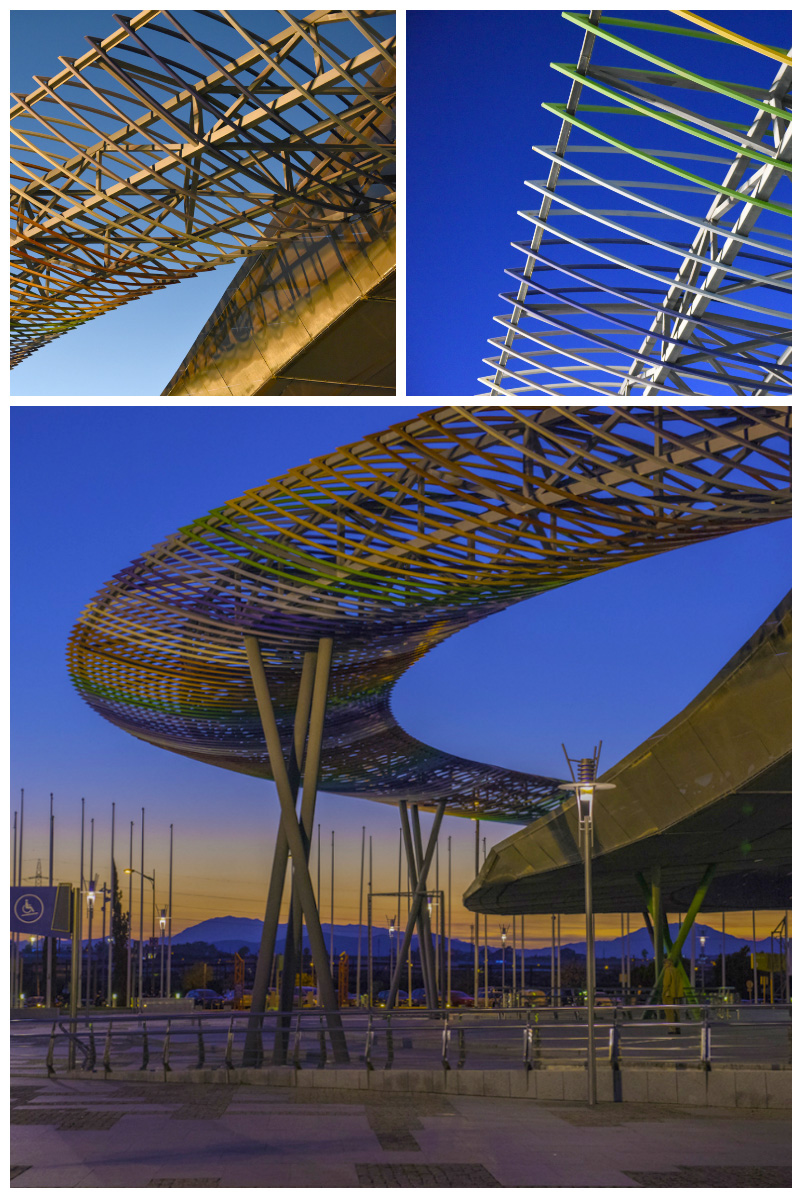 Layout
The building is split up into different sections, with a variety of facilities:
• two pavilions
• two auditoriums
• two large conference rooms (max capacity 450, can be partitioned to a smaller size)
• one exhibition room
• 15 multipurpose rooms (max capacity 70)
• three restaurants
• 1,200 parking spaces
• VIP room and cloakroom
• 8,000 m2 of storage space
• large entrance hall
• patio
Pavilions
The two pavilions are single storey buildings that can be used together or individually. They are both air conditioned, and are one whole space, with no interior partitions. Each pavilion has its own café. The two buildings are different sizes - one is 10,800m2 and the other is 6,000m2. They each have access to the central patio.
Auditoriums
The two auditoriums have 900 and 600 seats respectively. Each Auditorium has an individual exhibition area of 470m2. There are translation booths available for international conferences, and projection facilities.
Central pàtio
The patio is 7,400 m2. Half of the space is covered and half is in open air. It can be accessed from both of the pavilions. The patio has been designed to reflect the light, creating a tranquil and peaceful atmosphere. There are some plants and shrubbery, and ornamental sculptures for decoration.
Location
The Conference Centre is situated 9km from Málaga Airport and is accessible by the Autovía del Mediterraneo (A7), by train and by bus 4 or 22 from the city centre.
Address: Avenida Ortega y Gasset, 201.29006 Málaga.
Tel: 952 045 500

View Palacio de Congresos in a larger map