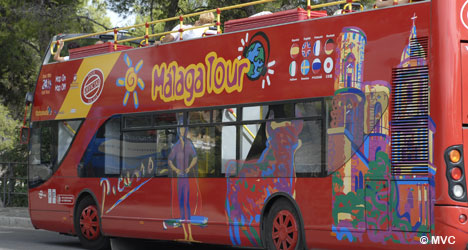 Getting to Malaga city
As with any large city, transport in and out of the city is plentiful.
On this page you will find links to our transport information pages specific to Malaga.
By Air
Malaga Airport is located just 8 km from the city centre. With flights providing transport for over 10 million passangers per year, including a huge timetable to the UK and many more International Flights, you're never far from home.
By Train
As with several other European countries, train services are modern, extensive and efficient, making travel by train to and from Malaga from other Spanish cities a delight.   Malaga - María Zambrano - Train Station opened in 2004 . It is situated on Explanada de la Estación in the South West of the City Centre. More>
By Bus
Travelling by bus is an effective way to explore Malaga, it's suburbs and other Andalcian towns without the hassles of driving. Well priced tickets over long distances really make it worth while.
Bus services run regularly from Malaga Airport too, making travel transfers to and from the city easy and fast.
Car hire
More visitors rent cars in Spain than any other European country and a hefty percentage of these are in Andaluci­a. Car rental in Spain is the cheapest in Europe due to the strong competition and Malaga car rental is no exception.
By Taxi
Travelling in Taxi's can be expensive, but if you're going a short distance, then taxi's can be a time-saver or a convenient alternative for airport transfers.
Destinations