Tapas bars in malaga city
Renowned for its tapas bars, Malaga offers visitors some of the tastiest tapas in Spain, and favourites such as boquerones, tortilla, jamon Serrano and fresh oysters can all be found in and around the city centre.  Some of the better tapas joints are hidden away in the back streets of Malaga, and they are well worth seeking out. Try a tapa in one of the following bars.
Have you considered a Malaga Tapas tour?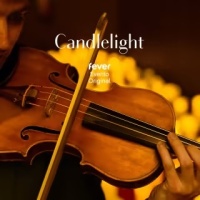 Candlelight concerts that bring the magic of a live music experience to amazing venues. in Malaga. Buy your tickets now to discover the music of ABBA at the Carmen Thyssen Museum in Malaga city on evening of Saturday 27th January 2024.
LAMORAGA
One of Spain's hottest chefs, Dani Garcia reformed Lamoraga in 2008 it paved the way for the new breed of gastrobars, new-style tapas bars with contemporary décor and innovative dishes. The main Lamoraga is in Calle Fresco, tucked away off Calle Larios. One of its specialities are baguettes, a new twist on the traditional montadito, using long, extra-narrow versions, with fillings such as bacalao (cod); the meat dishes are also excellent - try the hamburguesa de cerdo iberico (Spanish pork burger). 95 222 6851
Ajo Blanco
Situated in the Plaza de Uncibay, 8, this bustling and lively tapas bar is famous for its traditional Andalucian fare.  Taking its name from the famous white garlic soup served throughout Malaga, this traditional bar is a favourite among holiday makers and locals. Ajo Blanco also serves reputedly the best gazpacho in Malaga, and the menu includes a wide selection of paté, baguettes and smoked meats to choose from.  Ajo Blanco is an old style tavern with a separate restaurant.  The atmosphere is friendly and, as with most Spanish bars, it can get get loud when busy. Tel: 95 265 2526.
La Rebana
Situated just a few metres from the cathedral at C/Molina Lario 4, La Rebana specialises in patés and cured meats, and the Serrano ham is a particular speciality.  Other favourites such as scrambled eggs with ham and asparagus and wild mushrooms are also served at La Rebana. Very central and very busy, La Rebana has inviting dark wood interiors, and a friendly, yet hectic atmosphere.  Resembling a bodega, La Rebana has a rustic feel to it and a fabulous bodega and extensive wine list. Tel: 95 260 8534.
El Orellana
El Orellana is situated in C/Moreno Monroy, 3, and is a tapas bar with a difference. El Orellana boasts many famous visitors from the world of music and theatre, and is popular with many Spanish celebrities, including Lola Flores.  Open since 1938, the traditional exterior gives way to a warm and friendly tapas bar inside, and over 60 tapas are always on the menu.  Snails, meatballs, black pudding and some of the finest ham is served at El Orellana, in addition to a large choice of local Malaga wines.  Tel: 95 265 2526.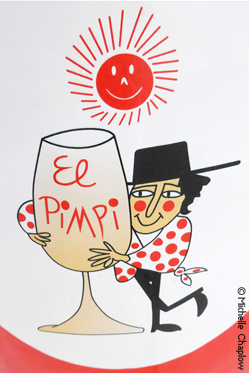 El Pimpi is a popular meeting place for Malaguenos.
El Pimpi
Accessible via two entrances (Calle Granada, 62 and Calle Alcazabilla), El Pimpi Bodega Bar is a bustling wine bar popular with both the young and not-so-young people of Malaga. It has recently gained a sister establishment next door called El Pimpi Marinero. This light, modern restaurant has great views of the Alcazaba and serves a wide range of seafood and cocktails. Tel: 952 228 990 or 952 225 403.
El Trillo
El Trillo is situated in C/Esparteros, 8, and is one of Malaga´s favourite restaurants. Specialising in traditional fish and meat dishes, including the wonderful cod loin vizcaina and the more local wild boar with berries, this is the perfect place for a special occasion. An extensive wine list accompanies the innovative menu, and there are also plenty of vegetarian dishes to choose from. Tel: 95 222 3135.
El Pimpi la Florida
Situated on the Ctra de Almeria, 13, at El Palo, El Pimpi la Florida is one of the more traditional tapas bars in the Malaga district.  With an lively ambience, and rows of tables along the back wall, El Pimpi la Florida offers informal dining at its best.  The interior resembles the small Malagueñan taverns of yesteryear, and the walls are adorned with photos of famous flamenco dancers from Malaga. Locally caught seafood and cured meats are a speciality here and the menu changes regularly. Tel: 95 229 2625.
Rincón de Mata
Tucked away in a corner, tapas here cost as little as 1.20 euro and include "habas con jamon" (broad beans with ham), "gambas al pil-pil" (spicy fresh prawns) and "caracaoles" (snails). Esparteros, 8.
Taperia Siglo XX1
A wonderful old-fashioned tapa bar which Picasso must have known well (he was born in this square), which is air-conditioned and specialises in local cheeses and Serrano ham. Pza de la Merced, 12.
Bar Logueño
Popular with locals, this tapas bar has more than 75 choices ranging from sautéed oyster mushrooms (setas) to deep fried peppers at prices starting from just 1.50 euro. C/Maria Garcia s/n.
Gibralfaro Bar
This bohemian-style bar and café with impromptu live flamenco is located in an historic passageway leading to the Cathedral. There is limited tapas but plenty of atmosphere. Pasaje de Chinitas.
Bodega la Quitapeñas
A local institution that brims with locals and specializes in seafood accompanied by wines and sherry. Calle Sáncheq Pastor 2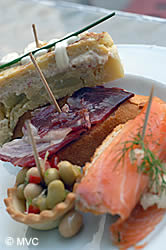 Delicious tapas
Tapas Tours in and around Malaga City
Book tapas tours in Malaga city
Local Tapas Specialities
Boquerones en vinaigrette - small anchovies soaked in oil and vinegar
Chorizo - marbled salami-type sausage
Croquetas - rolled and crumbed veal or ham, deep fried
Ensaladilla - Russian salad
Gambas al pil pil - prawns cooked in oil with garlic and chilli
Higado - chopped liver served in a tomato sauce.
Lomo embuchado - pork cured and stuffed in a sausage skin
Patatas ali-oli - potato salad with a garlic mayonnaise
Patatas bravas - fried potato wedges served with a spicy chilli sauce.
Tortilla - a wedge of potato omelette
Related nightlife pages
Destinations