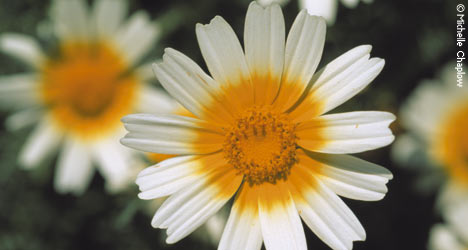 Essential oils extracted from plants and flowers, promote wellbeing © Michelle Chaplow
by Dee McMath
Aromatherapy massage is the use in massage of essential oils extracted from plants and flowers to promote emotional and physical wellbeing.
For those who like aromatherapy massage, you will not be disappointed in Andalucia. In main towns and certainly all along the Costa del Sol, there are numerous beauty salons, beauty clinics, and hotels with beauty area and individual therapists who can offer this type of alternative therapy. If you prefer an English-speaking therapist, then you will most likely have no problems in any of the Costa del Sol salons or clinics. Even inland, where many British or English speaking foreign residents have settled, you could still find an English or English-speaking aromatherapist.
Aromatherapy originated from ancient Egyptian times when aromatic plants were used for embalming the dead. Aromatherapy as we know it today was developed in the 1930's and has developed into a holistic use of essential oils which have special health giving properties. Specific plants have different healing effects although virtually all are antibacterial and some are even anti-viral. When massaged into the body, the healing properties of the oils enter the bloodstream and the smell has a positive effect on the part of the brain, which relates to our emotions known as the limbic system. The result is an improvement in our emotional and physical wellbeing.
The aromatherapist will discuss your lifestyle and medical history, as well as your specific needs on the day of your treatment, which is normally a body massage using carefully chosen oils. It's best to be specific so that the therapist can choose the right mix of oils to suit your requirements. For example some oils promote a feeling of deep relaxation, while others induce more a sense of invigorating vitality. An aromatherapy massage should always be a pleasant experience and one you will most likely look forward to repeating. This is especially true of this kind of treatment in the beautiful surroundings of many of the Costa del Sol clinics and hotels, where you are often in sight and sound of the Mediterranean. If you have opted for a inland Andalucia, you may find yourself totally relaxed after a wonderful aromatherapy massage and then enjoying the peace and quiet of the countryside around one of the tiny whitewashed villages. Aromatherapy in Andalucia comes highly recommended.