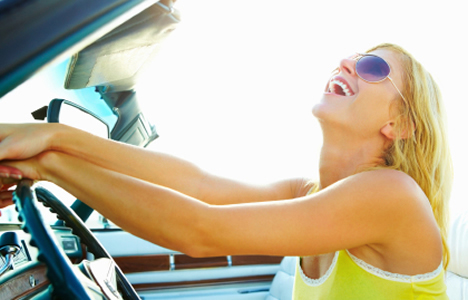 Day Trips by Car From Marbella
If you are visiting Marbella and are interesting in exploring the surrounding countrysid, hire a car. If you are flying to Málaga Airport or Gibraltar Airport you can hire on arrival or prebook online and collect the hire car on arrival. It is also posible to hire a car in Marbella for a few days.
Read about the destination and atractions below. these are our suggestions and are presented in a logical order so you can plan your route. We recommend a copy the Michelin Map 578 Spain South Andalucia which can be purchased on-line or in most petrol stations.  
Alternatively we list a selection of coach excursions or private group excursions in case you prefer to let someone elso do the driving.  The advantage of hiring a car is you can explore the area at will, and you can stop to admire the scenery, or at that intersting looking small tapas bar where and when you like.
Self Drive Day Trips from Marbella
If you want to take a drive out from Marbella for an afternoon or a full day, here are some of our suggestions.
WHITE VILLAGES
Visit on the pretty villages that are tucked away just back from the coast. Make a route through Ojen, Monda, Guaro and Tolox. Another popular route is Manilva to Gaucin and back via Casares or vice versa.
For an inland day trip, Manilva, Gaucin and the villages of the Alta Genal valley of Serranía de Ronda. take you pick from stops at Benarrabá, Algatocín, Benalauría, Benadalid, Atajate, Alpandeire, blue Júzcar, Cartajima returning on the Ronda Road to San Pedro or vice versa.
For a Campo de Gibraltar inland day trip, San Roque, Castellar de la Frontera, Jimena de la Frontera returning via Sotogrande.
For a coastal drive, interesting villages are San Roque, Tarifa, Vejer de la Frontera, Conil de la Frontera returning by Medina Sidonia, Los Barrios.
WEST ALONG THE COAST
Driving west along the coast a possible stop is resort of Sotogrande. Gibraltar; a favorite but more of a day trip in itself. Who can't resist the surf atmosphere and Atlantic beaches of Tarifa or further up the coast to Bolonia, Zahara de los Atunes, alternative Caños de Meca, El Palmar and Conil de la Frontera.
EAST ALONG THE COAST
Driving east along the coast a possible stop is resort of Fuengirola, Benalmadena  or Torremolinos. Malaga city is a favorite now but more of a day trip in itself.  To the east of Malaga to Montes de Malaga park and the villages of La Axarquia, including Frilijiana and Nerja on the coast.  Into the Costa Tropical we have Almuñecar and Salobreña. Motril leads us up into Las Alpujarras or keep along the coast into the province of Almería. 
Popular Attractions
Here is a list of popular attractions that are within a days drive of Marbella and Costa del Sol:
CURIOSITIES
Here is a mixed bag of less popular curious sites within a day drive from Marbella and the Costa del Sol. These are our favourites and we hope they might capture your interest:
CITIES
A little further afield so ideal for a mini break are the cities of Andalucia.
Westwards along the coast, turn inland at Los Barrios, passing white village of Medina Sedonia for the bodegas (winerys) of Jerez de la Frontera (see Sherry Triangle). From here is an other hour to Sevilla and another hour to explore the beautiful forests of Sierrra de Aracena, the intersting Mines of Rio Tinto or the learn about Christopher Columbus at La Rabidanear Huelva City. 
Eastwards along the coast will take you to Malaga city, once avoided but now well worth a visit. Driving inland to interesting town Antequera from where you can choose to head on to cities of Cordoba or Granada.
Itineraries from Marbella
Destinations